Amazing gifts from Rzhevskii, the founder of PicsForDesign Store!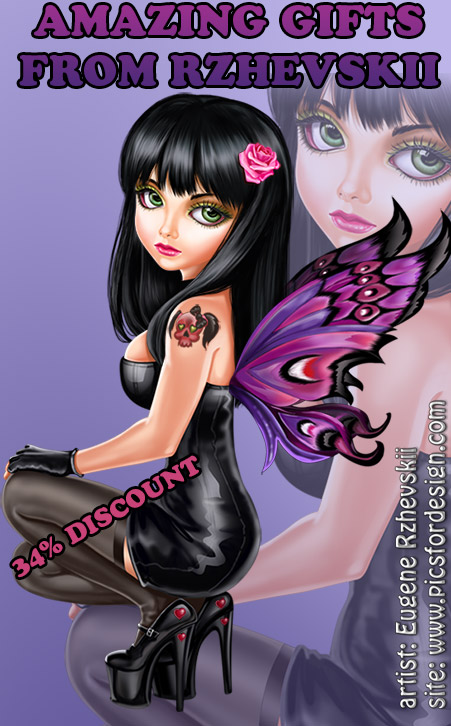 Every year on
May 27th
our team leader and just a wonderful person
Eugene Rzhevskii
celebrates a birthday. We remember to wish him a happy birthday, while he always has a little something for all of us!
PFD is happy to announce a special 34% discount on ALL Rzhevskii's products starting this moment and up to the end of the day May 27th (23.59 our server time, which is GMT+1).
Besides, on May 27th everyone that made at least one purchase at our store will get an exclusive gift from Rzhevskii – a gothic doll (prepaid projects, exclusive club, gifts received do not count).