Welcome our April bonus by Trinita!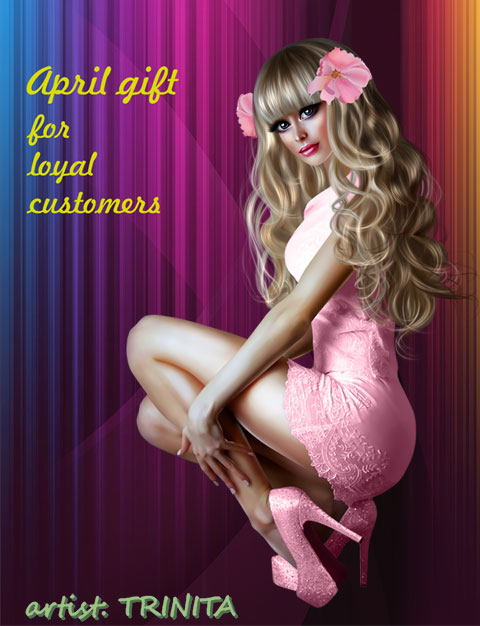 A sweet princess that prefers the pink color or a passionate girl looking for a romantic adventure: she can be whatever you want her to be, as long as you match her with the most irresistible kit of all! Another awesome girl by our talented artist Trinita is waiting for you to meet the purchase quota, because you simply can't enjoy your day unless you have her in your collection.
How to get the bonus?
To qualify for the bonus, you must purchase at least 3 images from the catalogue (you can purchase for yourself or as a gift to your friend) in the period from April 1st, 2014, 00.01 GMT + 1 to April 30th, 2014; 23.59 GMT + 1.
PLEASE NOTE!!!
Prepaid Projects, exclusives, bonuses and gifts you received from your friends or forums DO NOT COUNT.
The bonus is usually added on the first or second day of the next month; those that did qualify for it get the bonus automatically.