May gift for loyal customers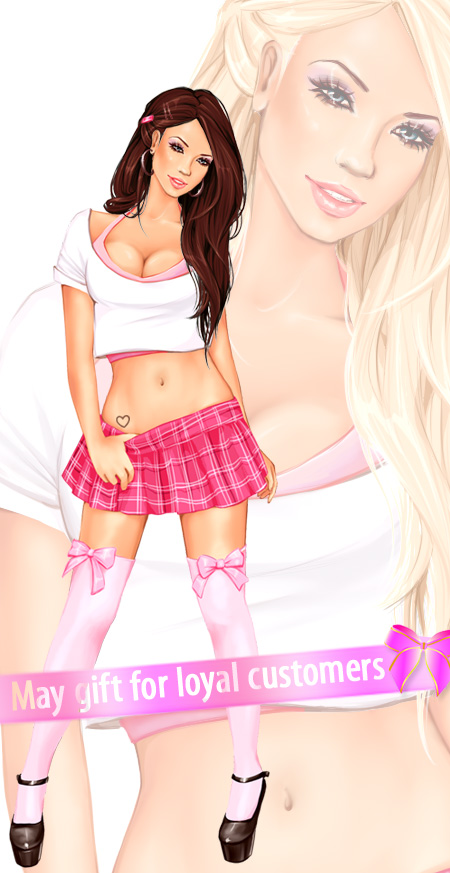 Spring is marching across the planet bringing us joy and optimism, and everyone can join in. This beautiful girl by Ellie Milk is already dressed for spring and ready to inspire with her daring outfit. We would like for our dear taggers to have something that refreshing and cute to work with, so we are giving you this girl as a gift in May. Our loyal customers will appreciate the opportunity on the very first day of the last month of spring!

P.S. A loyal customer is the one that purchased at least 3 images from the catalogue or made 3 gifts to friends (Prepaid Projects, exclusives and bonuses you get are not counted) during April.

The picture will be added to your account on May 1, 2012. The deadline for making purchases is April 30th, 23.59 GMT+1