October gift for loyal customers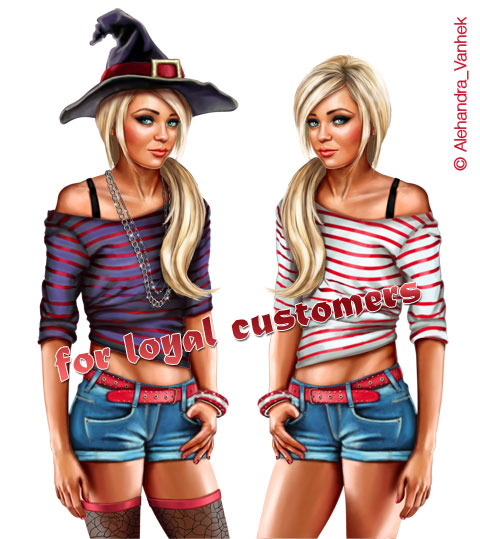 Sexy Sabrina to reward our loyal customers for the month of September! You should have her if you made three purchases in September, including gifts to your friends. Isn't she a beauty, this little witch?
A loyal customer is the one that purchased at least 3 images from the catalogue or made 3 gifts to friends during September.
Please note!!! Prepaid Projects, exclusives and bonuses you get do not count.