Justice Panda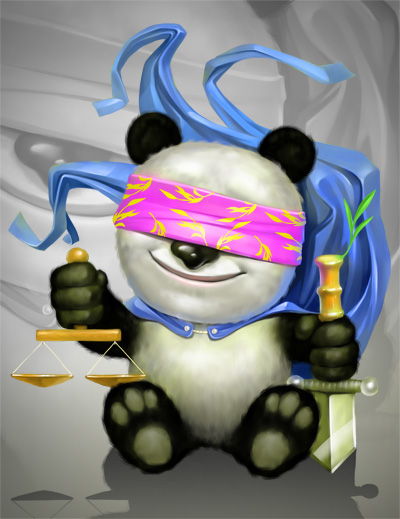 Ever heard about Themis? She was a gorgeous Greek Goddess embodying order and justice. This goddess would always be depicted as blindfolded holding a sword, which symbolized the force of law and the fact it must be respected at all times, as well as the scales of justice representing the need for careful consideration of both sides whenever there is a dispute. Impartial Themis would always judge objectively and for every unlawful act there would be retribution.
We believe this is such a great concept, we consider it the very foundation of our business ethics. We'd like to share the idea of this concept with you, since we accepted it at PicsForDesign.
We are impartial and believe that for every action there is a reaction:
PFD does not pick sides whenever there is any drama or heated arguments;
PFD will be sure to block the accounts of those sharing our pictures for free, thus violating the terms of license use;
PFD is generous to those helping its growth and development;
PFD is always fair and objective when choosing winners in contests, since the decision is based on the results of voting, rather than someone's personal likes.
Having said that, we are very sweet and kind, just like this panda right here :)
Our artist Grafik created this cute warm tube and we are giving it to you as a gift; it's available for free downloading on the catalogue.
And remember, being sincere and fair to others is the guarantee you will be treated the same way.