September gift for loyal customers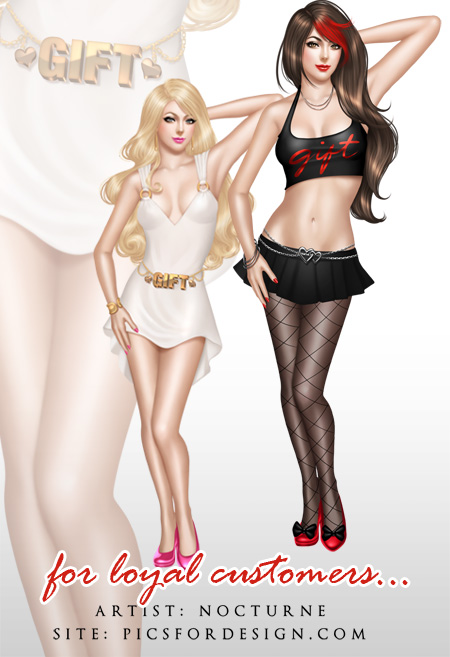 Sweet girl with blonde and dark curls can be yours on September 1. Vanilla during the day (as a blonde), seductive and naughty during the night (as a brunette), she will be hard to resist when it comes to tagging. The bonus image will be on your accounts on September 1st, as long as you make three purchases by the end of August!
P.S. A loyal customer is the one that purchased at least 3 images from the catalogue or made 3 gifts to friends during August.
Please note!!! Prepaid Projects, exclusives and bonuses you get do not count.