The Zodiac collection: collect them all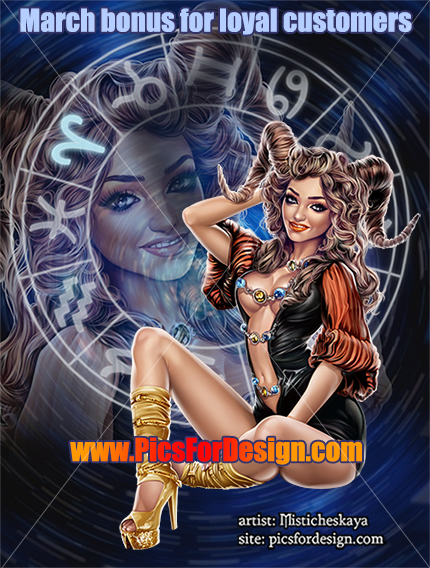 We are beginning a series of Zodiac characters, and that means only one thing: a multitude of possibilities to make gorgeous tags for your friend from the tagging community or those that have no idea about your creative hobby. We'll begin with Aries (yay for those born March 21 - April 19) by our talented artist Misticheskaya. The other Zodiac signs are coming too, so you can start holding your breath now!
To qualify for the loyalty bonus, you must purchase at least 3 images from the catalogue (you can purchase for yourself or as a gift to your friend) in the period from March 1st, 2017, 00.01 GMT + 1 to March 31st, 2017; 23.59 GMT + 1.
PLEASE NOTE!!!
Prepaid Projects, exclusives, bonuses and gifts you received from your friends or forums DO NOT COUNT.
The bonus is usually added on the first or second day of the next month; those that did qualify for it get the bonus automatically.