"Squid Game" text tutorial is out!
Saskia has created a new tutorial for you inspired by the "Squid Game". For those of you who don't know what it is she left an explanation: "Squid Game is a South Korean survival drama television series streaming on Netflix. Written and directed by Hwang Dong-hyuk. Hundreds of cash-strapped players accept a strange invitation to compete in children's games. Inside, a tempting prize awaits — with deadly high stakes."
Saskia has used two tubes by Mayson, "Little Monster" and "Strange Cat".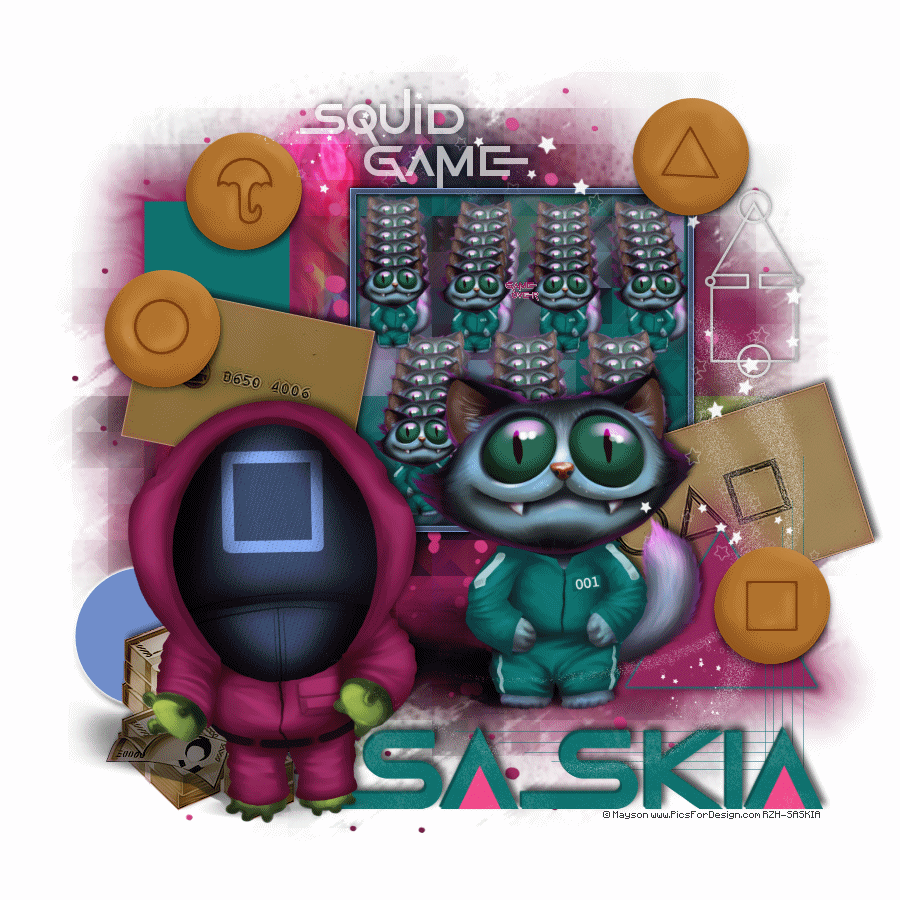 If you appreciate Saskia's work, please, leave some nice feedback for her. We will also be very thankful if you share our tutorials with people who may like them