Christmas is not far away!
Do the people in your country start to prepare for X-mas right after the Halloween? And you, when do you get your festive X-mas mood? Answer in the comments below!
This tutorial by Saskia is called "Christmas Cheer". It features a scrap kit by Hania (tube by Atilla included).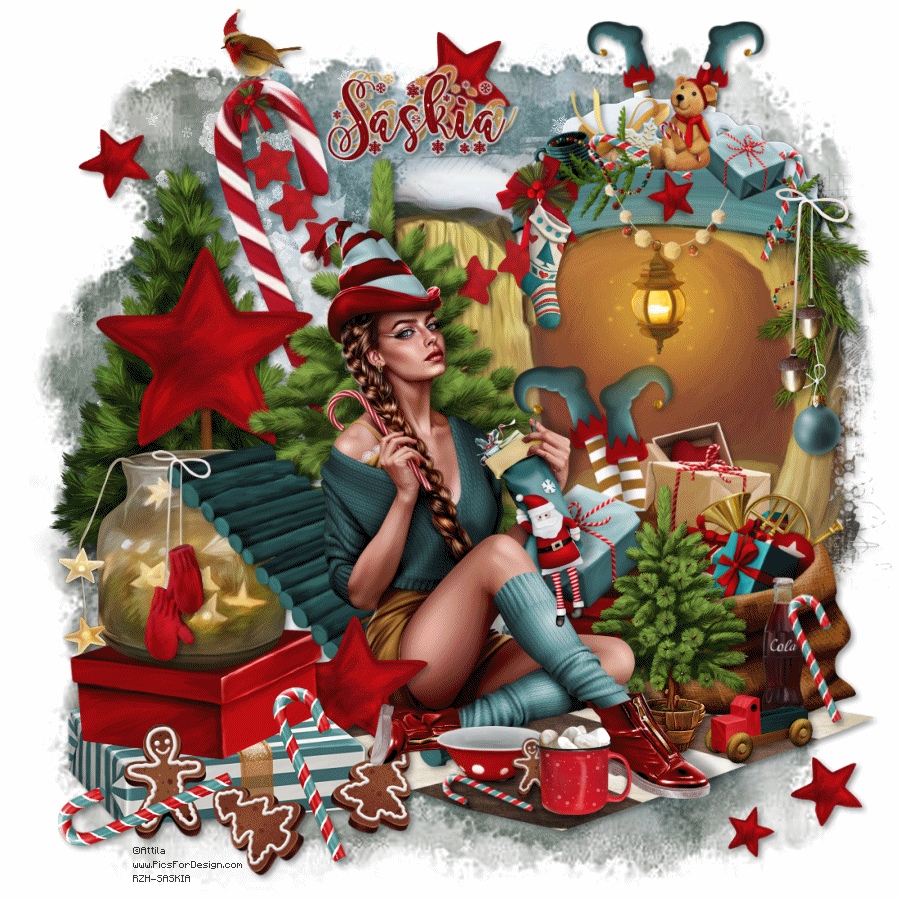 If you enjoy Saskia's tutorials, please, don't forget to share them on your social media