How you can save money with PicsForDesign.com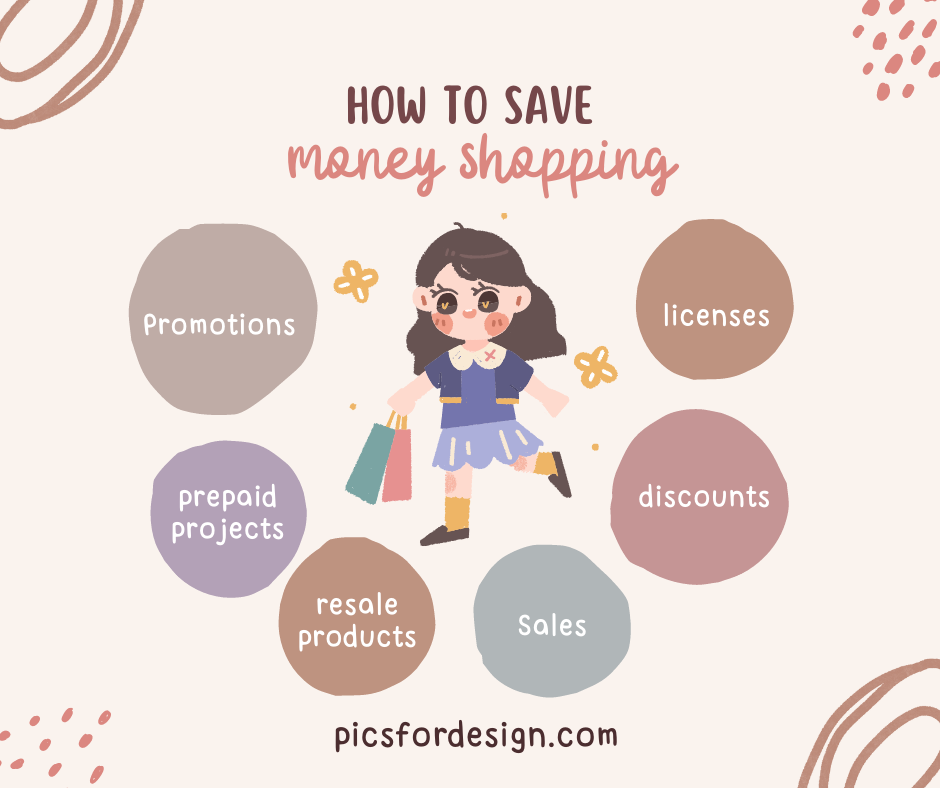 Hey there! A limited budget is not a reason to refrain from buying stock illustrations for hobbies and businesses. Today we'll tell you the ways to purchase great pics from our store while saving money.

1. Check the Promotions section from time to time.

There artists and scrap kit designers offer discounts on their products and run promotions like "buy one, get one for free". This is a good way to buy our products cheaper without waiting for sales.

2. Invest in Prepaid projects.

Support your favorite artists (all income from such projects goes to them) and get unique pictures for yourself and your friends at sweet prices. One picture will cost you $1. Our prepaid projects are 100% safe, if the project is canceled you will get all your money back.

3. Visit the Resale products catalog.

There you can buy products under only one type of license, the PU only. It suits you if you are buying goods for hobby and non-commercial use in the digital environment. Sellers from this catalog often offer their pictures at lower prices, and they also sell works even by artists who do not work for our site. You can learn more about the Resale products by following this link.

4. Monitor the sales.

We regularly offer good discounts on all products from all catalogs (including licenses for commercial use). You can find info about the sales and promotions in our newsletter, blog, Instagram or Facebook.

5. Study the licenses offered by our site to know exactly what kind you need. This way you won't end up overpaying for the rights you don't need or having to buy another license.

A PU license is intended strictly for digital personal use. It's also the cheapest type of license you can get – it usually costs around 1-1,85$. It can be applied both to PSP tubes and scrap kits.If you buy a product under this license, you can use it to create an unlimited number of virtual materials that come with no purpose of commercial gain for you, real or potential.

Our CU Basic license is suitable for using in virtual realm. You pay 7$ for a beautiful illustration and then you are free to create an unlimited amount of virtual products. Make your brand stand out! It's affordable, quick and easy.

The CU Extended license allows you to design various products such as mouse pads, notebooks, sweatshirts, vinyl stickers, planners, and so on. It's important to point out that this type of license is limited in the number of copies of the product you can create – up to 20. It's perfect for small business owners and startups unprepared to invest in more expensive types of commercial license just yet but eager to give their brilliant ideas a try.

The CU Unlimited license is meant for producing a lot of physical products. It's perfect for establised companies and confident business owners. For 150$ you get the right to poduce an unlimited amounts of creative packaging, clothing labels, t-shirts, printworks and so on. Anything your heart desires, from keychains to wall murals.