Lucky 25% off sale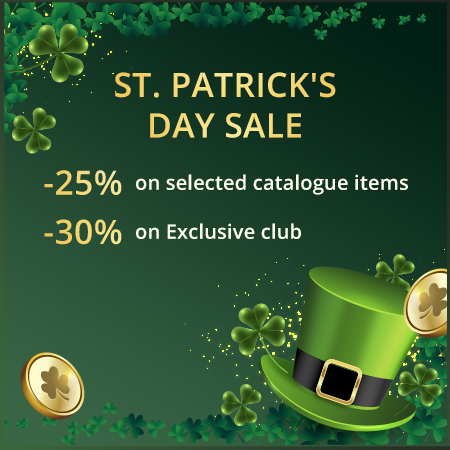 Are you Irish? No matter, get lucky anyway before the day! Get 25% off catalogue (as entered by sellers) and 30% off Exclusive Club memberships.
- The timer on the main page will help you make the decision right in time
- All prices are already discounted for your convenience
- The sale does not apply to items already on sale by artists or designers, whether % or BOGO
- All promo codes are temporarily disabled
- The discount applies to all exclusive club memberships and commercial licenses for Exclusive items on the catalogue.
-----------------------------------------------------------------
Please note that due to mysterious issues that affect some but do not affect others, in case you have trouble accessing our website, please try the following:
1) Try on your phone rather than your computer
2) Try using a free VPN to access
3) Try changing setitngs in your browser (for Firefox it's Settings ->General -> Connection Settings -> check NO PROXY and DNS ACTIVATE VIA HTTPS.)
Happy upcoming St. Patty's Day!