Happy International Literacy Day!
Hey there! It's International Literacy Day today. A great opportunity to think about how important your education was and to thank the people who helped you receive it: your parents, teachers, spouse or kids.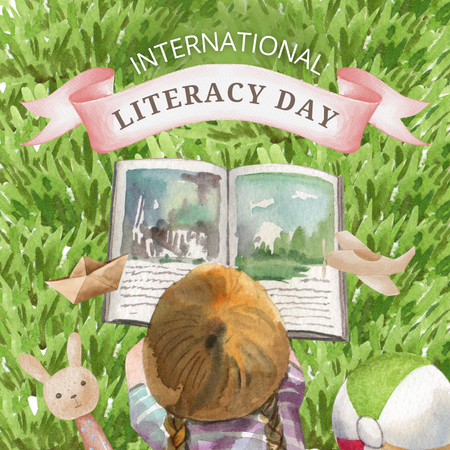 If you needed a motivating kick to start learning something you wanted to master for a long time, then here it is! No matter what age you are and what your lifestyle is, nothing should stop you from gaining the knowledge you dream of. You deserve to have a little "me time" everyday and study Spanish or Phyton.
We prepared a list of free recourses that can help you learn something new:
1. Eatthismuch.com. A wonderful source to learn about proper nutrition and how to achieve your diet goals. Just enter how much calories a day you want to eat and what type of diet you prefer, and the website will plan all the meals for you, as well as supply you with recipes.
2. Lesswrong.com. It's the best platform to learn more about logic, rationality, psychology and neural science. Try it and your way of thinking will change for the better. You'll be able to do anything more efficiently.
3. Teachyourselfcs.com, leetcode.com, freecodecamp.org are the best resources to study IT, programming and coding. You should totally try them if you're interested in this department.
4. EdX.org will allow you to study whatever you like at the world's best institutions. The best universities offer their on-line courses there and some of them are completely free.
5. Duolingo, Memrise and Busuu are good platforms that will help you learn new languages. Their exercises are easy, fun and effective.
And to celebrate this day with your favorite hobby, check out our
smarty-pants
psp tags!