BIG FAT POST EDITOR SALE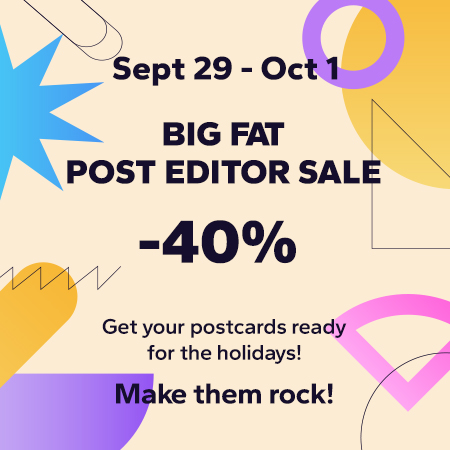 Running out of ways to surprise your friends and family? Make them awesome personalized postcards - all the best gifts are handmade.
Enjoy our Post Editor subscription with a hefty 40% discount until October 1st. The holiday season is coming - there is a world of creativity yet to be explored!