Capitalize on psp tagging with R4R license!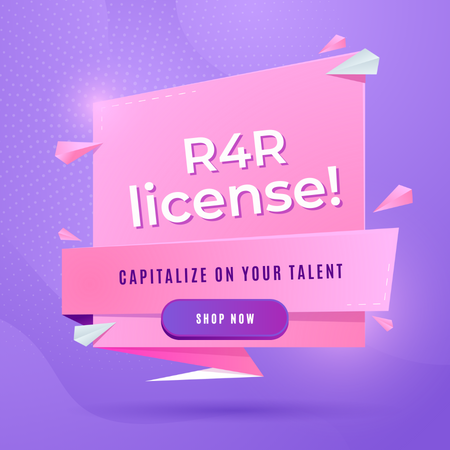 Do you love psp tagging? Are you really good in it? Here's the chance to capitalize on your hobby! Use the R4R license to create scrap kits and other resale products.
R4R (Resale for Resale) is a special case of CU Basic license. It allows you to resell the psp tube you purchased as a part of a scrap kit or as a resale product in our and other stores. The tube's author still owns the copyrights, but you are allowed to use such product for commercial gain in digital realm. The author can sell their tube under this license up to 15 time, then such option will get closed automatically. The price will be 5-12$. Such measures are meant for protecting the retailers.