Last Chance for Halloween SALE -20%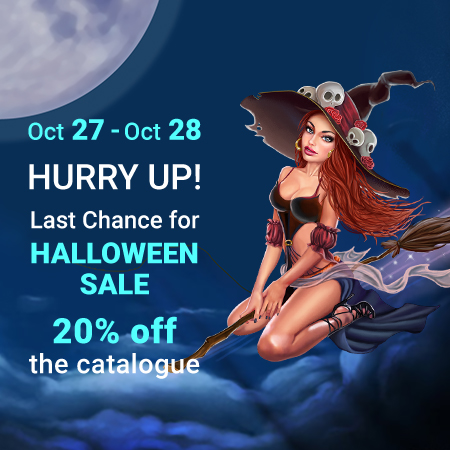 20% SALE always comes in handy, especially when there is some late pre-Halloween shopping to be done.
Please welcome this month's last sale and enjoy a nice 20% off all items on the catalogue for a spooky and enjoyable celebration of one of our favorite holidays!
As usual, we won't put you through the trial of entering promo codes - all you need is to add the items you like to cart and make the purchase!