Walk Down the Memory Lane - 35% sale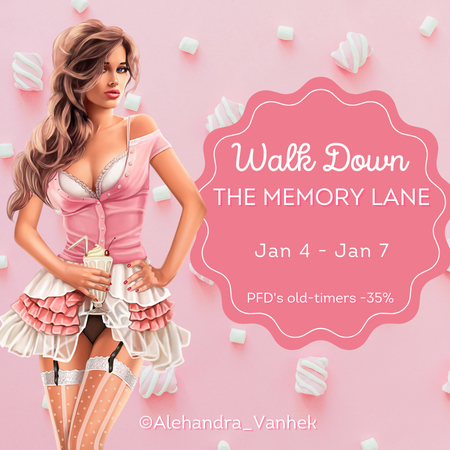 How long ago did you check all the way back to pages 90+ of our catalogue? Must have been a while. Maybe you joined not so long ago and still have not had the chance to explore the rich collection of excellent tubes and scrap kits we got.
Our special sale gives you this opportunity - shop for items added between 2011 and 2015 and grab them with a nifty discount of -35%, four days only!
They can all be found here (along with all other discounted items) or just start browsing for PSP tubes with a 35% disocunt here and travel back in time.