St. Patrick's SALE - 20% off *endorsed by leprechauns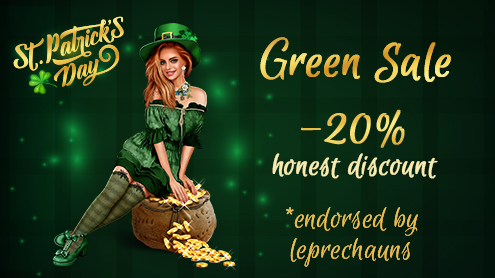 We have a St Patrick's Sale running until March 16th (the timer is on the main page for your convenience), with 20% off all items on the catalog*.
And that's just the minimum you can count on! There are also 1-dollar items, and discounts that go as high as 50% - check out our SALE category!

We hope you have a moment to stop by for some nice purchases and discover plenty of great items to lay your eyes on.
See you around!
PicsForDesign.com
*except for artists already running an offer or sale of their own and those that opted out of any sales