ALL CU LICENSES + EXCLUSIVE CLUB -50%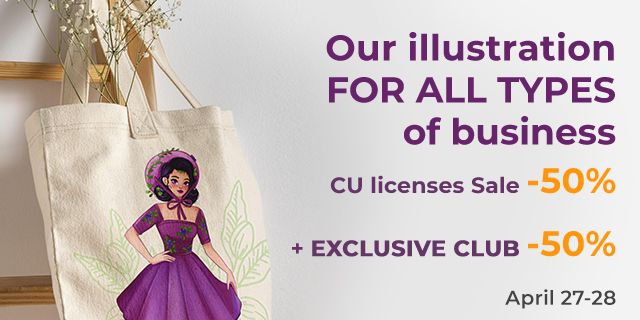 Images used is "
Summer girl"
Dear friends! Today we have another pleasant news for you! From April 27th till April 28th, there is an action - ALL CU LICENSES + EXCLUSIVE CLUB -50%.

Using illustrations with commercial licenses can be a great way to add a unique touch to your business. Whether you are looking to create a logo, website, or other marketing materials, illustrations can help you stand out from the competition.

You have a great opportunity to join our
Exclusive Club
at a favorable price and get access to more than
1600
images of our talented artists. Additionally, you will have access to full-sized previews for all PSP tubes, and a lottery with special prizes only for club participants!