"Happy Sunday" -15% off all products!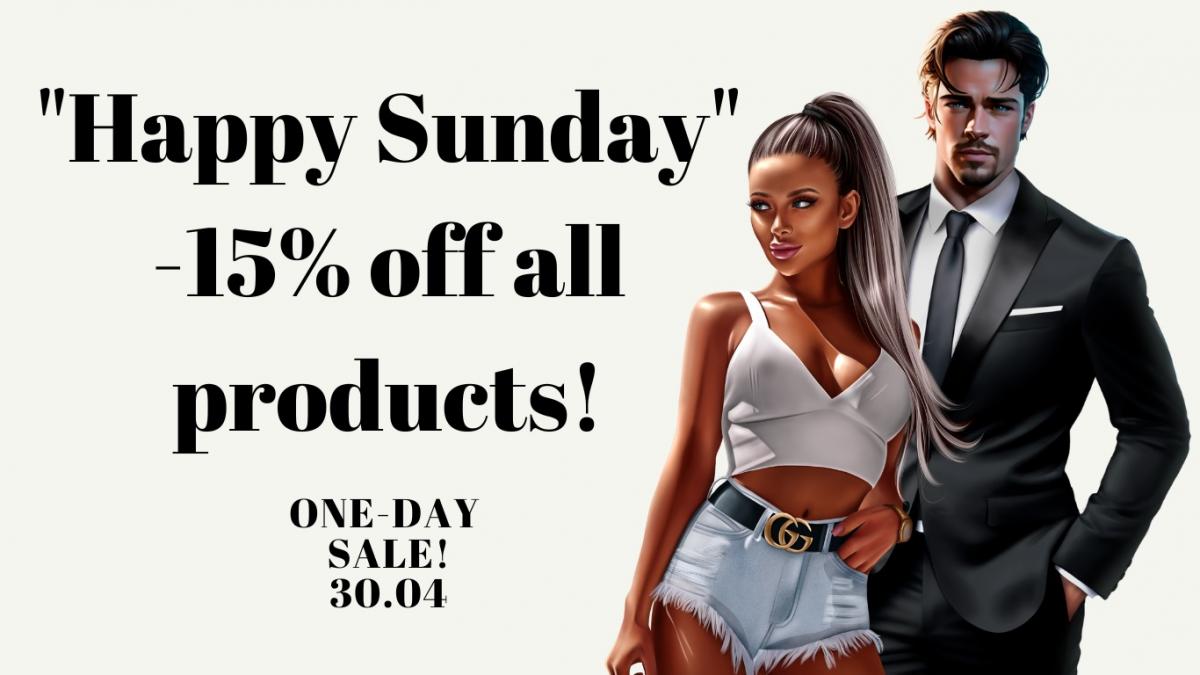 Used image from author: "Glamorous Girl" and "King of the night"
Today is "Happy Sunday"!
A wonderful day for great news! Absolutely all of our products on the website are on sale today with a nice discount of -15%!
PSP Tubes;
Hurry up and go shopping!