July Discount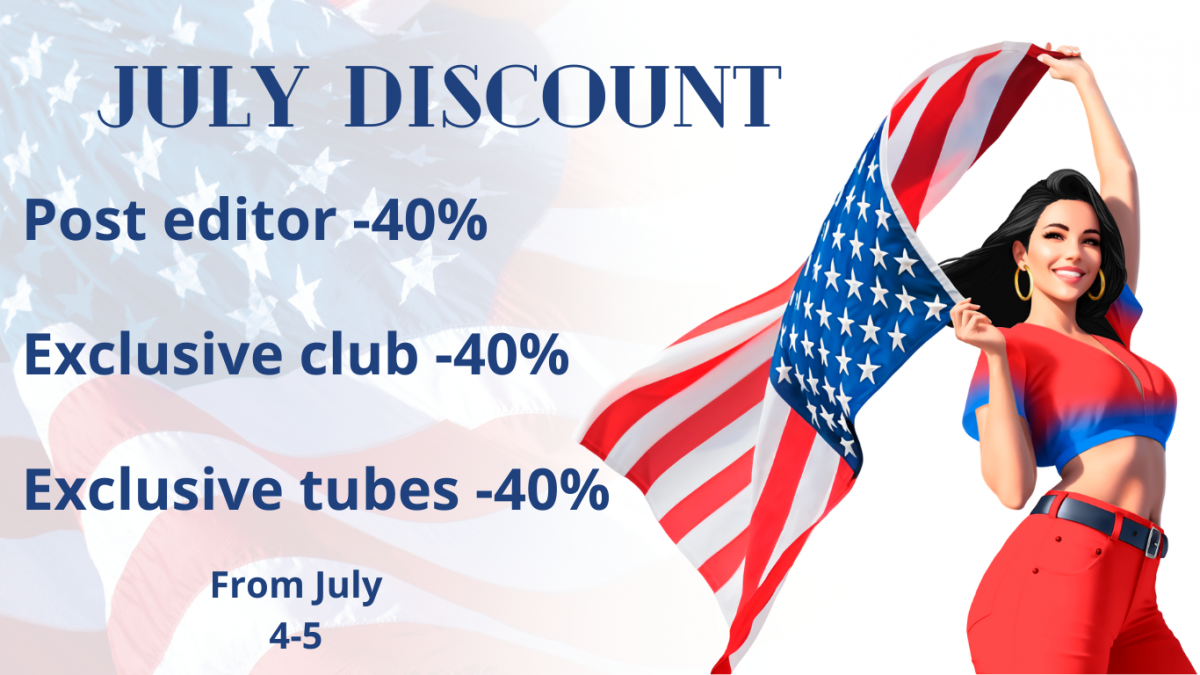 Used image "Dorothy"
We continue to spend this wonderful summer actively and with pleasant discounts from PFD! This time we are delighted to offer you a 40% discount on POST EDITOR, subscription to EXCLUSIVE CLUB, and EXCLUSIVE TUBES.
We are eagerly awaiting your presence at the sale because we have so many new arrivals in our Club!