Unlocking Artistic Opportunities: Flourish in the World of Creativity with Us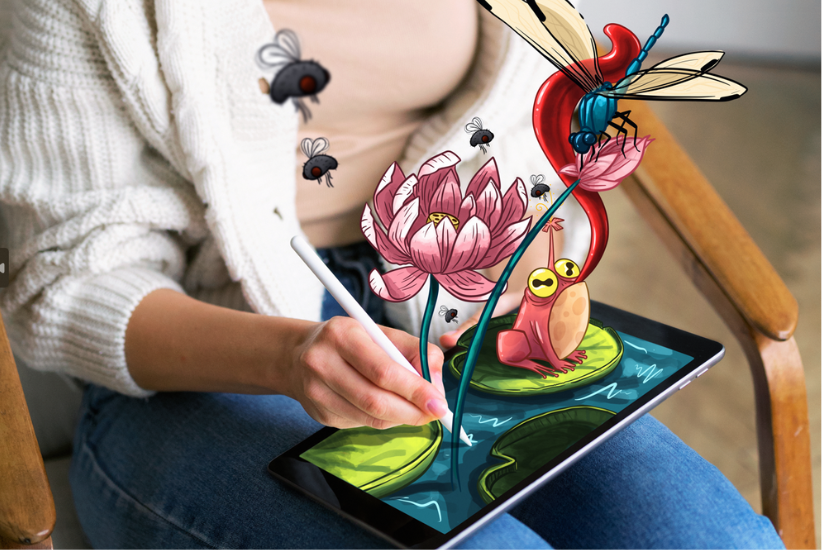 Are you an artist seeking a platform that not only showcases your talent but also provides you with a thriving and supportive environment? Look no further! At our platform, we understand and celebrate the essence of creativity, and we're dedicated to nurturing your artistic journey.
Step into our main catalog, a haven for digital artists who possess a penchant for illustrating people, both charming ladies and dashing gentlemen, and, of course, endearing animals, all in diverse and imaginative portrayals. These artworks are embraced by an endless array of buyers, each engaging with them under various licenses. For our customers, these creations become an enchanting hobby – they craft exquisite cards, design banners for groups, and share their vibrant artwork with one another, all while immersing themselves in a world of fantasy and wonder!
Embark on a journey through our Digital Marketplace, a realm brimming with a plethora of categories that eagerly anticipate your creative prowess. From festive revelries to imaginative character renditions, each category extends an invitation for you to delve into the realms of your imagination, contributing your distinct perspective to the ever-expanding cosmos of digital art. Within these virtual halls, every artist discovers their own niche, be it in Graphic designs, Game Development, Crafters' haven, Add-ons realm, Font crafting, Template crafting, 3D model creation, or AI Graphics innovation.
Prepaid Projects: Your Creative Adventure. Imagine this: you get to turn your ideas into real artworks and earn extra money doing it. With Prepaid Projects, you can. Here's how it works: you show your sketch, people who like it start putting in money bit by bit, and when you finish three artworks in a month, you get a $50 bonus from us. It's like getting paid extra for making art that people love. So, join the adventure, create, and earn more!
For artists whose skills have reached remarkable heights, our Exclusive Club awaits. Here, we curate specialized orders that demand a masterful touch. The Exclusive Club isn't just about projects; it's a collaboration that opens doors to consistent, fulfilling partnerships.
Language is never a barrier with us. We communicate in English, Ukrainian, Russian, and Czech, ensuring that artists from around the world can seamlessly connect and collaborate. Our headquarters in Prague serve as the heart of this global artistic community.
Say goodbye to waiting for orders! With us, your creations become a continuous source of income. As your artworks find their way into the collections of avid fans, you'll experience the joy of seeing your art cherished and your income steadily flowing.
Join us on this extraordinary journey, where your art takes center stage, and your passion finds its true home. Together, we craft a world where creativity knows no bounds, and artists thrive. Embrace the art of possibility – join us today.
Join our social media channels to explore working with us. If you're interested, just send us a message – you can do it in a direct message or private message of any of our community pages. We promise to provide assistance and support as you continue your creative journey on our platform!