CU EXTENDED -45% CU UNLIMITED -60%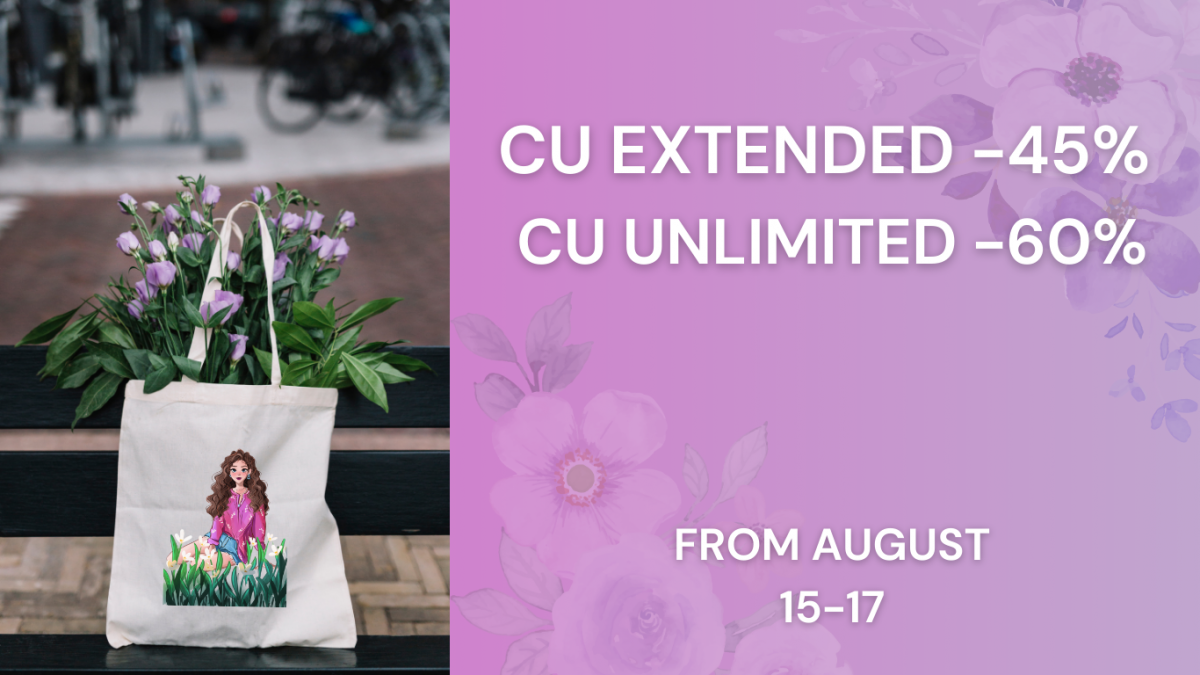 Used image "Girl in flowers"
We hope this message finds you well and creatively inspired.
Get ready for an amazing chance to boost your creativity! Our special discount event is happening from August 15th to 17th.
During these three days, you can enjoy an incredible 45% off on CU EXTENDED licenses and a whopping 60% off on CU UNLIMITED licenses.
But what exactly does this mean for you as a talented creator? Let's delve into the possibilities:
CU Extended License (45% Off).
With a CU EXTENDED license, you gain the power to use our images in a wide array of commercial projects. Whether you're designing merchandise, crafting marketing materials, or enhancing your digital creations, this license opens doors to numerous creative avenues. Imagine the following scenarios:
Printed Merchandise: Transform our artwork into eye-catching designs for products like T-shirts, mugs, and posters.
Digital Products: Create stunning e-books, templates, and downloadable resources that stand out from the crowd.
Marketing Collateral: Design captivating banners, brochures, and advertisements that leave a lasting impression on your audience.
Web Content: Embellish websites, blogs, and social media platforms with unique visuals that reflect your brand's essence.
CU UNLIMITED License (60% Off)
Our CU UNLIMITED license takes your creative potential to new heights. Enjoy unrestricted usage for both digital and physical products, making it ideal for ambitious projects. Here's how this license can transform your designs:
Exclusive Merchandising: Craft one-of-a-kind merchandise like limited-edition prints, stationery, and clothing collections.
Crafting Businesses: Enhance your handmade crafts by integrating our images into products like handmade candles, soaps, and more.
Artisanal Creations: Add an artistic touch to products like ceramics, jewelry, and home decor items.

Yours,