Autumn Time Machine Picsfordesign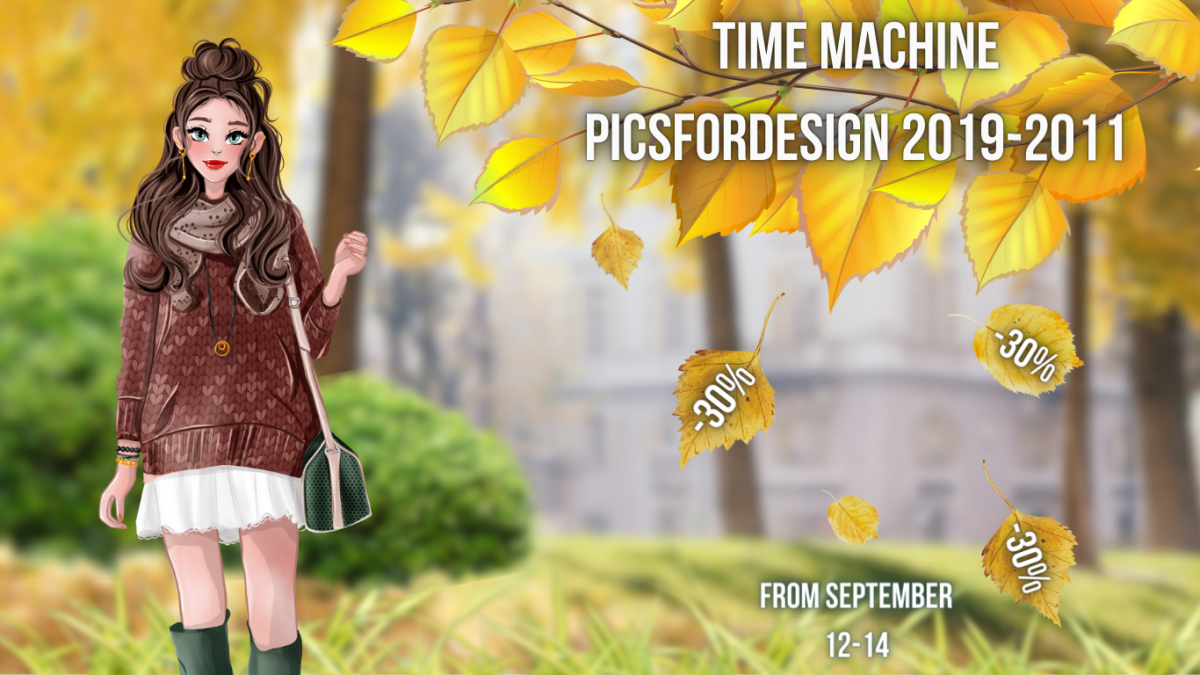 Used image "Autumn girl"
Today, we invite you to embark on an autumn journey through time with Picsfordesign. All your favorite catalogs will be on sale for three days (from September 12th to 14th) at a 30% discount on products from 2019 to 2011.
Immerse yourself in memories and enjoy great deals during these days!