Visit our website - discounts await you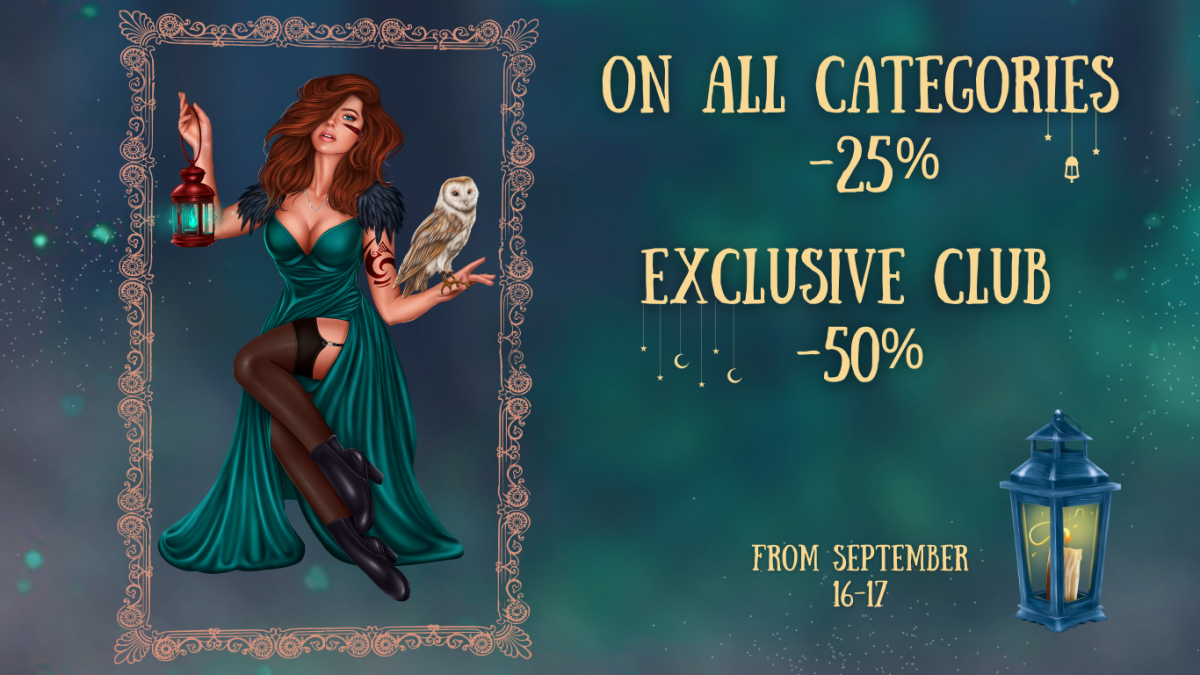 Used image - "Rokel"
This weekend, we also want to treat you to our incredible discounts! For two days, from September 16th to 17th, there will be a 25% discount on all categories, and a 50% discount on the Exclusive Club subscription.
Please note that a new beautiful set, "Rokel" by LadySky, has been added to the catalog, and on October 1st, new images by artists such as Alehandra_Vanhek, Nocturne, and Trinita will be added.