Let's welcome October with discounts!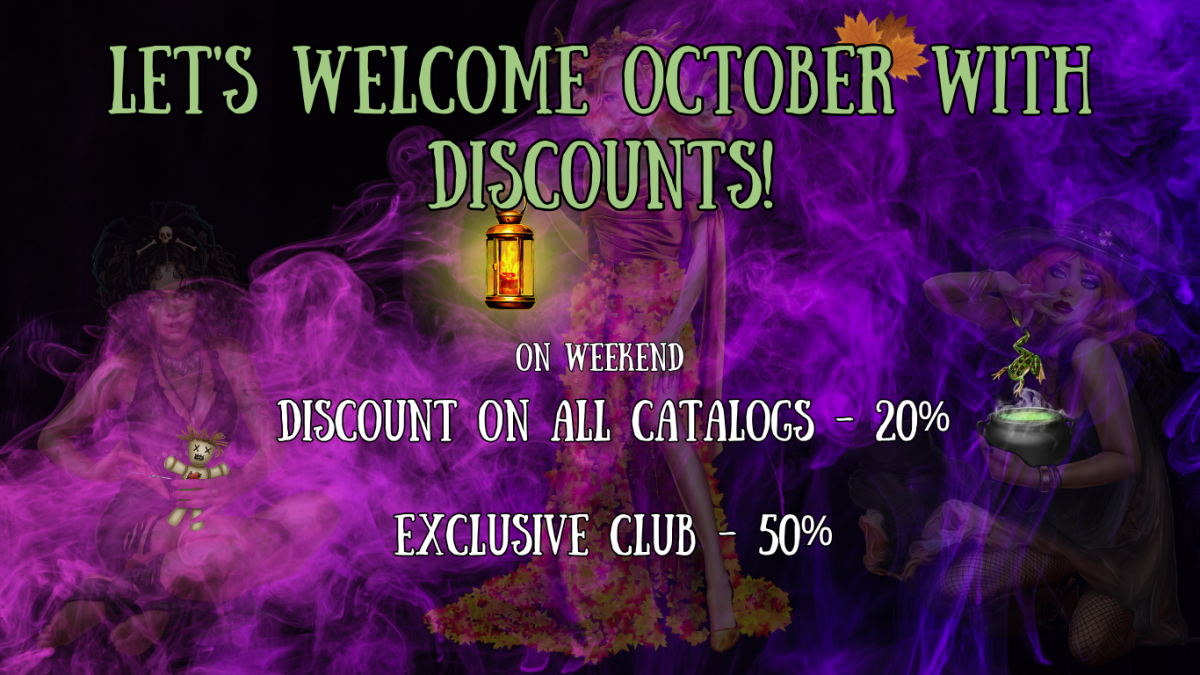 September is coming to an end, and we invite you to welcome the mystical month of October with us and our special discount!
So, if you want to make the most of these two days and treat yourself to some wonderful purchases, we are looking forward to having you!
You might have noticed the unusual banner at the beginning of this message – these three beauties are sending their greetings from the mist that will descend on October 1st, promising you lots of enjoyment!