GETTING READY FOR WINTER! SCRAP KITS-25%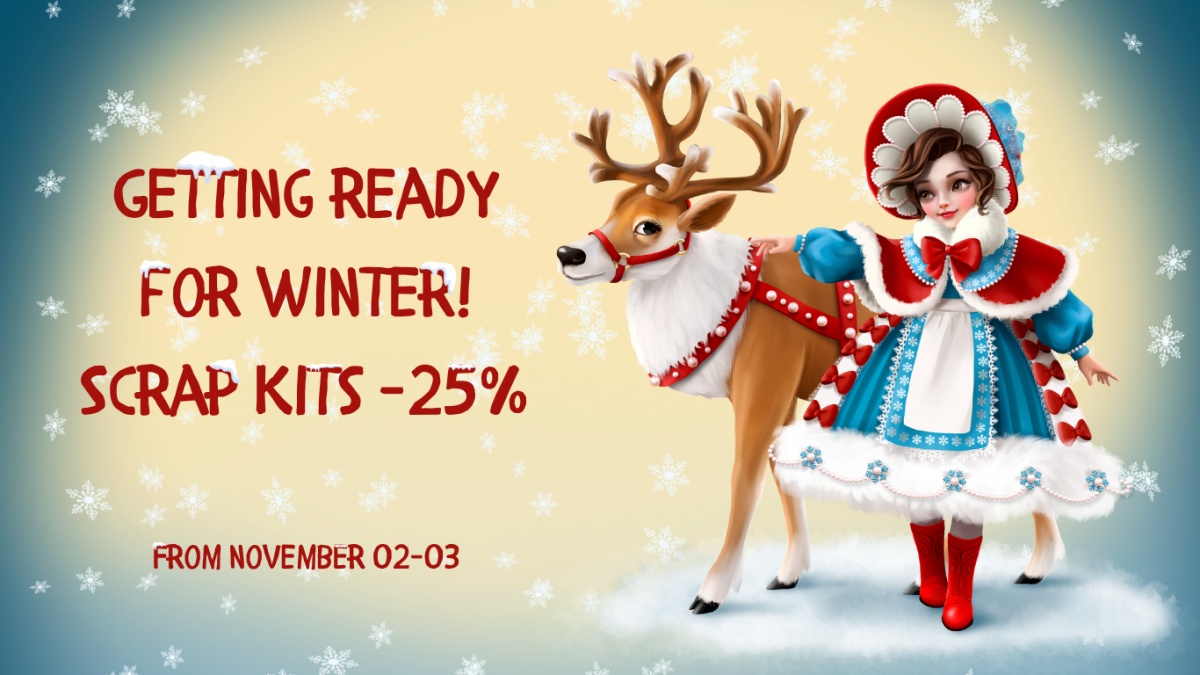 November has begun, Halloween has passed, which means it's time to prepare for winter because wonderful holidays await us!
To lift your spirits and help you find inspiration for new creations, there will be a 25% discount on Scrap Kits for two days - from November 2nd to November 3rd.
Hurry and visit this wonderful and diverse catalog to support your favorite authors!