Get 20% cashback on cart purchases 6$ + Start -20%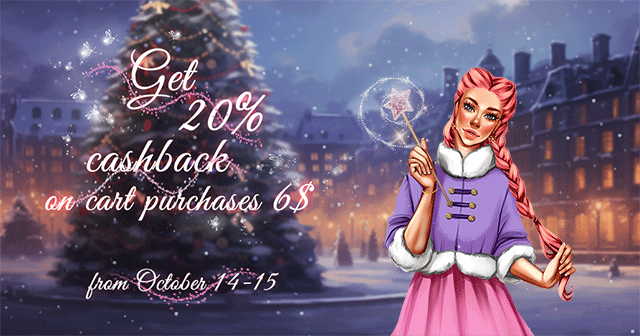 From November 14th to 15th, we're thrilled to introduce an exclusive Cashback offer on our website – a fantastic 20% cashback on purchases over $6!
It's a great opportunity to fill your cart with beautiful new PSP Tubes, Scrap kits, Poser Tubes, and, of course, Digital Marketplace items while enjoying a delightful bonus back to your account!
Also during these days, there will be a 20% discount on the Start category, featuring beautiful images that participate in challenges for our artists. Don't forget to check it out!