CU Licenses -50% +Exclusive club -40%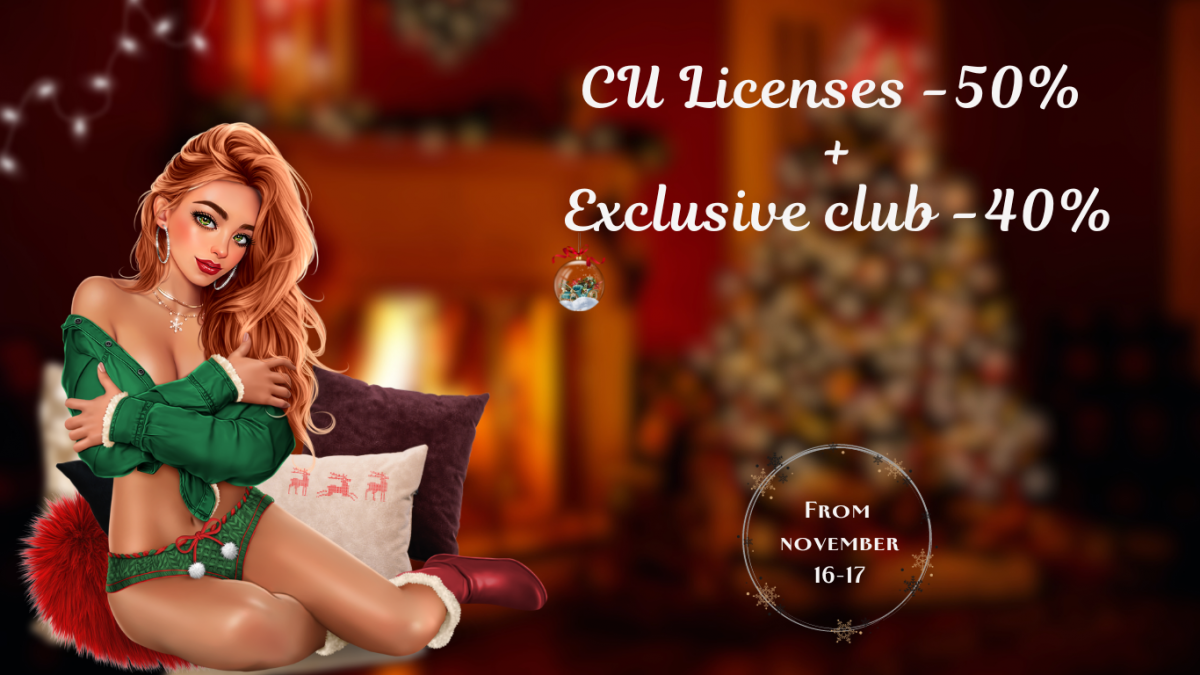 Exciting news awaits you today! From November 16th to November 17th, we're thrilled to announce a special offer: ALL CU LICENSES at a

50%

discount + a fantastic

40%

off on our EXCLUSIVE CLUB.
Incorporating illustrations with commercial licenses can be a brilliant way to infuse a distinctive flair into your business endeavors. Whether you're crafting a logo, website, or other marketing materials, illustrations are your secret weapon to stand out in a crowded market.
Here's a golden chance to become part of our Exclusive Club at an advantageous rate, unlocking access to over 1800 captivating images from our talented artists. Moreover, you'll enjoy full-sized previews for all PSP tubes and an exclusive lottery with special prizes reserved solely for club participants!