happy birthday
We are celebrating another birthday - it's been 9 years since PicsForDesign started working, and as always we are ever so grateful to have so many friends - those that create their beautiful sets and artwork and those that enjoy turning them into something amazing.
Dear friends, as usual there is a gift for you. If you paid us a visit at least once in 2019, signing in to your account, there is a gift waiting for you - it should read Free Gift (a163880Exclusive) and it's by Alec_Rud. Hope you enjoy!
This is not it though, as we also had two scene sets made by an aspiring digital artist.
https://picsfordesign.com/en/catalogue/id_163881_lovely_xmas.pix
https://picsfordesign.com/en/catalogue/id_163882_lovely_fall_set.pix
They are free to download and can be used for a holiday spirited tag - all the details you see are on separate layers. One of them is a fall/garden themed set, but those seasons tend to go around in cycles, so it will come in handy in a few months. The other one is a fully-fledged scene set with a winter theme,. We will be happy to receive your feedback on those if you have a second.
Oh and keep in mind we have a 25% sale + Exclusive Club 1+1 deal going on - for the next two weeks!
Happy birthday to us - join in the celebration by enjoying our gifts, dear friends! Hope you have a lovely day!
Yours,
PicsForDesign.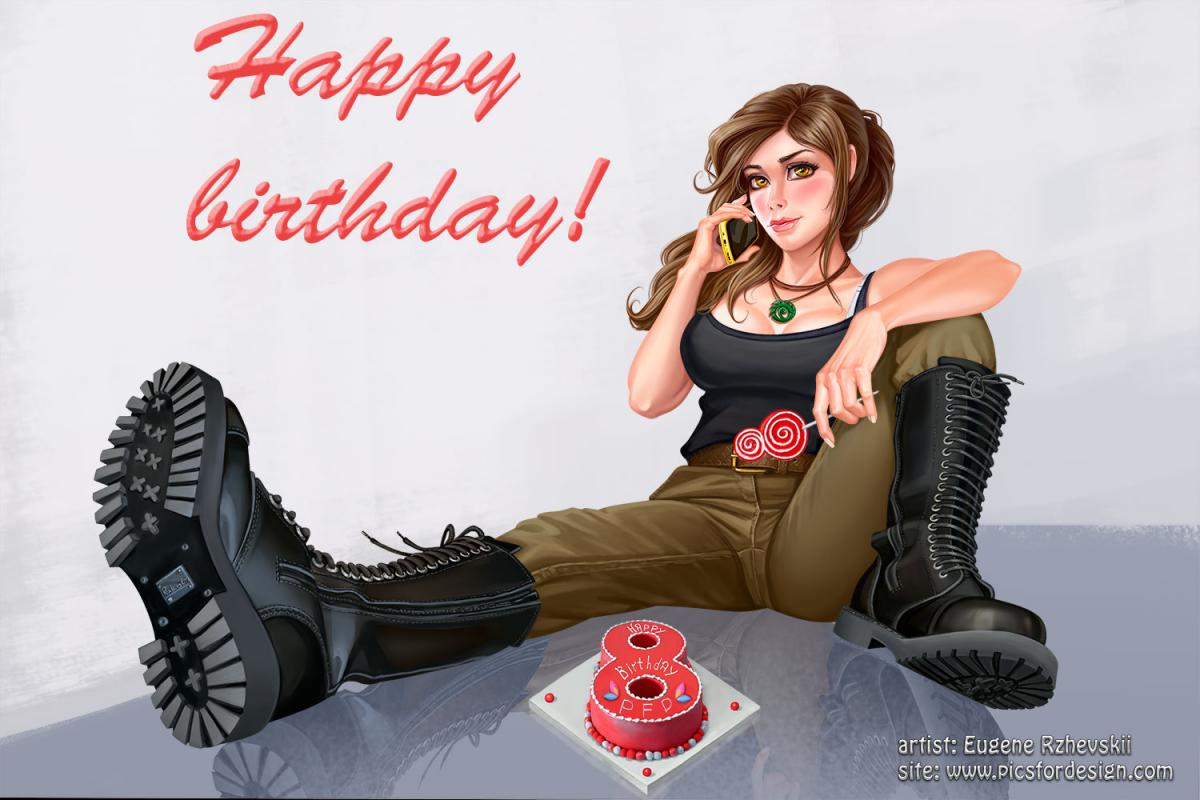 Today, December 19th, PicsForDesign is celebrating its 8th birthday. A baby in human years, this feels like another great milestone as a store.
We are very excited to have spent another year enjoying the company and attention of our wonderful customers, connecting them to the inspiring art of our artists and designers. Thank you, our dear customers and sellers, all our friends, for being with us.
In line with the tradition when a birthday boy/girl gives a party gift to everyone that showed up for the occasion, we are happy to give you an exclusive image by Eugene Rzhevskii - you will receive it automatically for any account activity in the last year, such as buying anything (catalogue purchases, exclusive club), receiving anything as a gift, adding funds etc.
When you find your singing voice, we'll appreciate a "Happy birthday to you…" sung anywhere you feel comfortable - the shower also works :).
And just a reminder - we are running a store-wide sale with the usual 25% off and club membership offered at 1+1 (buy one - get the same on top), the counter is on the main page to make sure you have time to take full advantage of it.
Yours,
PicsForDesign.com