year of the pig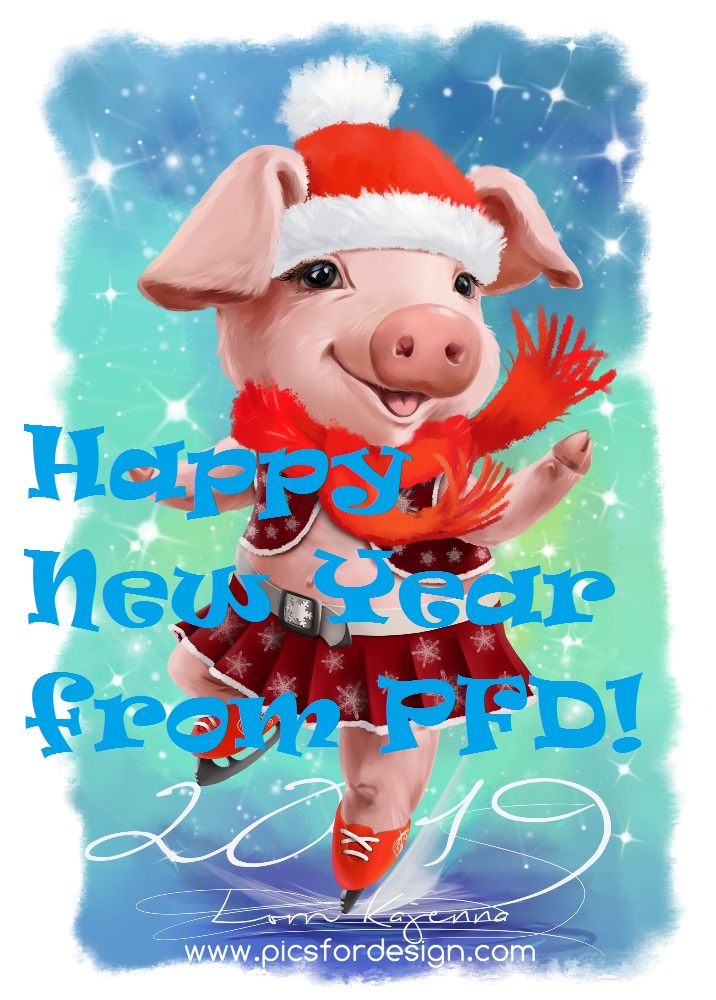 Dear friends! PicsFordesign is wishing you a happy new year and amazing time spent doing what you love and being around those you cherish the most! Let this year be special in every way, inspirational, memorable and filled with joy.
This month's loyalty gift is coming early - to make sure you can make some super tags with it! Everyone that made at least one purchase from the catalogue in the last 28 days will get their loyalty bonus on 28th! It will be added to the accounts of those that decided to do some late-December shopping after 28th on January 1st, 2019 as well :).
The piglet is very versatile - you can make it into a girl or into a guy using eyelashes (or no eyelashes), clothes etc. Happy playing - and Happy New year!
PicsForDesign.com