designer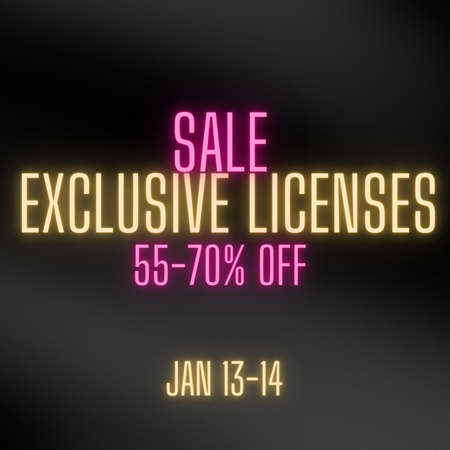 Find top items from our exclusive club on a mad sale -55% on all PU and Basic CU, -70% on our most expensive licenses - Extended CU and Unlimited CU.
Take advantage of this awesome opportunity - the sale is today and tomorrow only, January 13-14 our server time!
Yours,
PFD Illustration Store
UPDATE!
Our sale has been paused due to an unexpected malfunction. We are awaiting a fix right now and will get the sale back on as soon as possible + 1 extra day to compensate for the loss of time, so it will be Jan 14th, whatever left of it, and Jan 15th. Sorry about the inconvenience and thank you for your patience!