March gift for loyal customers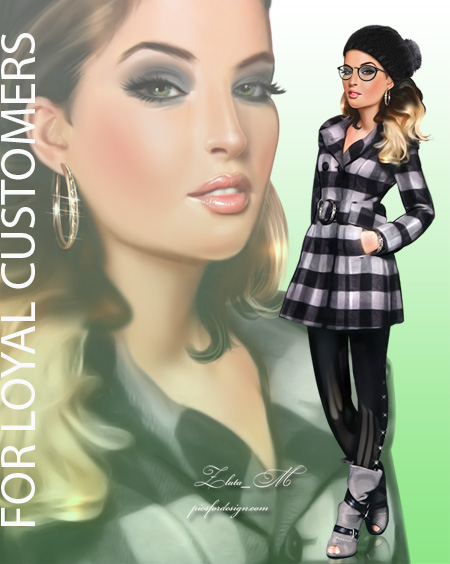 On April Fool's day there is no fooling around: you get this beautiful and smartly dressed city girl for being a loyal customer during the month of March. She's well-versed in fashion and considers herself a style icon, so any tag you put her on will shine.
* A loyal customer is the one that purchased at least 3 images from the catalogue (you can purchase for yourself or as gifts to your friends) in the period from March 1st, 2013, 00.01 GMT + 1 to March 31st, 2013; 23.59 GMT + 1.
PLEASE NOTE!!! Prepaid Projects, exclusives, bonuses and gifts you received from your friends or forums do not count.