March gift for loyal customers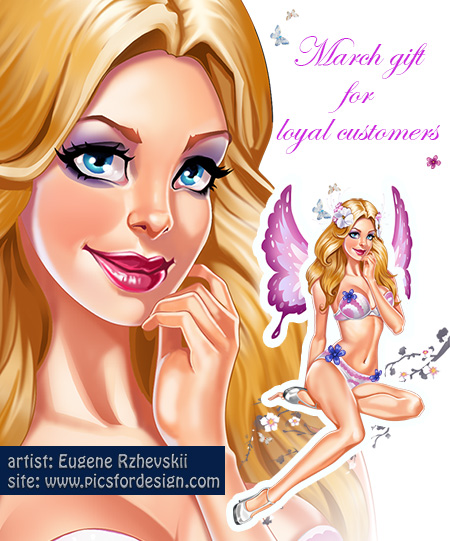 It's like her big blue eyes are looking deep into your soul. What is she wondering about? Since March is almost over, she's just wondering if you are going to get her as a March loyalty bonus! Make her dream come true and start coming up with new ideas for exciting tags featuring another girl by Rzhevskii!
To qualify for the bonus, you must purchase at least 3 images from the catalogue (you can purchase for yourself or as a gift to your friend) in the period from March 1st, 2014, 00.01 GMT + 1 to March 31st, 2014; 23.59 GMT + 1.
PLEASE NOTE!!! Prepaid Projects, exclusives, bonuses and gifts you received from your friends or forums do NOT count.