St. Patrick's Day is approaching and PFD has a gift for you again!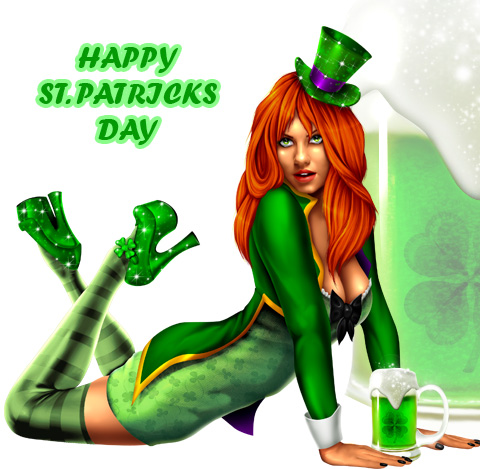 PicsForDesign offers to celebrate this joyful and wonderful holiday with everyone who loves green, Irish or just enjoys having a good time!
PFD and LadyMishka have a sweet gift for you! The picture will be yours if you have made at least one purchase in March (it can be a kit or a tube from the catalogue, exclusive club membership buying a gift for a friend). Prepaid projects do not count. The purchase must be made before March 16th 19.59 GMT+1 (GMT+0 being the London time).
The gift will become available on your accounts on March 16. Drink to the holiday with this cute red head!