Xmas and New Year's Presents for you and your friends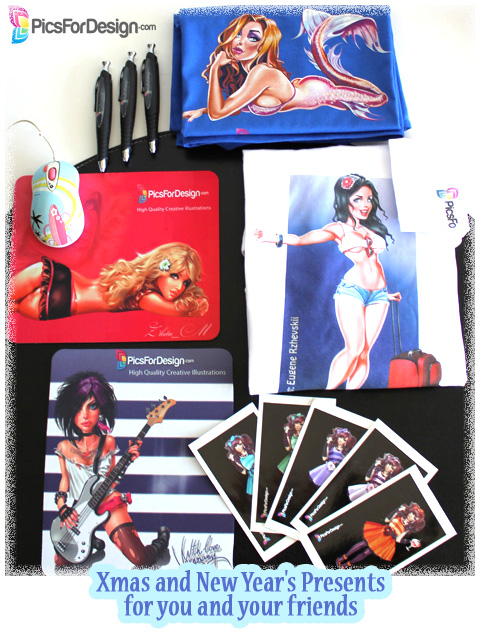 PicsForDesign is excited to announce its amazing promotion! You can make an exclusive gift to yourself or your friends.
There are two options:
1)
BUY: 15
tubes or kits
(or tubes and kits) + 1-month membership in the Exclusive Club
GET: L-sized T-shirt with a picture by Rzhevskii + a sticker set by Misticheskaya
2)
BUY: 20 tubes or kits (or
tubes and kits
) + a 2-month membership in the Exclusive Club
GET: a mouse pad with a picture by Zlata or Verymany
All the purchases should be made from December 14th, 00.01 GMT+1 (our server time) to December 19th, 23.59 00.01 GMT+1. Gifts you buy for your friends do count, gifts that you receive do NOT count.
The gift you choose will be sent to the address you send. The shipping is FREE.
The number of gifts available is LIMITED, so hurry up! We will notify you if and when we run out of the gifts in our Facebook group.
1) your license # with PFD
2) the specific gift you would like to receive based on your purchases
3) your full name and address.