December bonus by Trinita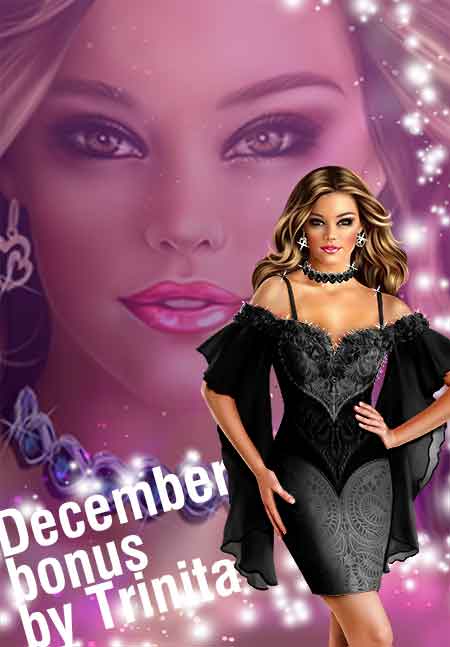 The first bonus of a new year is expected to be extra special to live up to everyone's expectations. The girl should be chic yet charming, friendly yet serious enough to become a great part of a more formal tag. It should be perfect and properly dressed for the occasion too. We believe this girl has it all and you will love playing with her in your new tags on the first day of January! Celebrate the first day of another great year with us by getting this girl as your first bonus in 2015!
How to get the bonus?
To qualify for the bonus, you must purchase at least 3 images from the catalogue (you can purchase for yourself or as a gift to your friend) in the period from December 1st, 2014, 00.01 GMT + 1 to December 31st, 2014; 23.59 GMT + 1.
PLEASE NOTE!!!
Prepaid Projects, exclusives, bonuses and gifts you received from your friends or forums DO NOT COUNT.
The bonus is usually added on the first or second day of the next month; those that did qualify for it get the bonus automatically.