Featured Artist: LadyMishka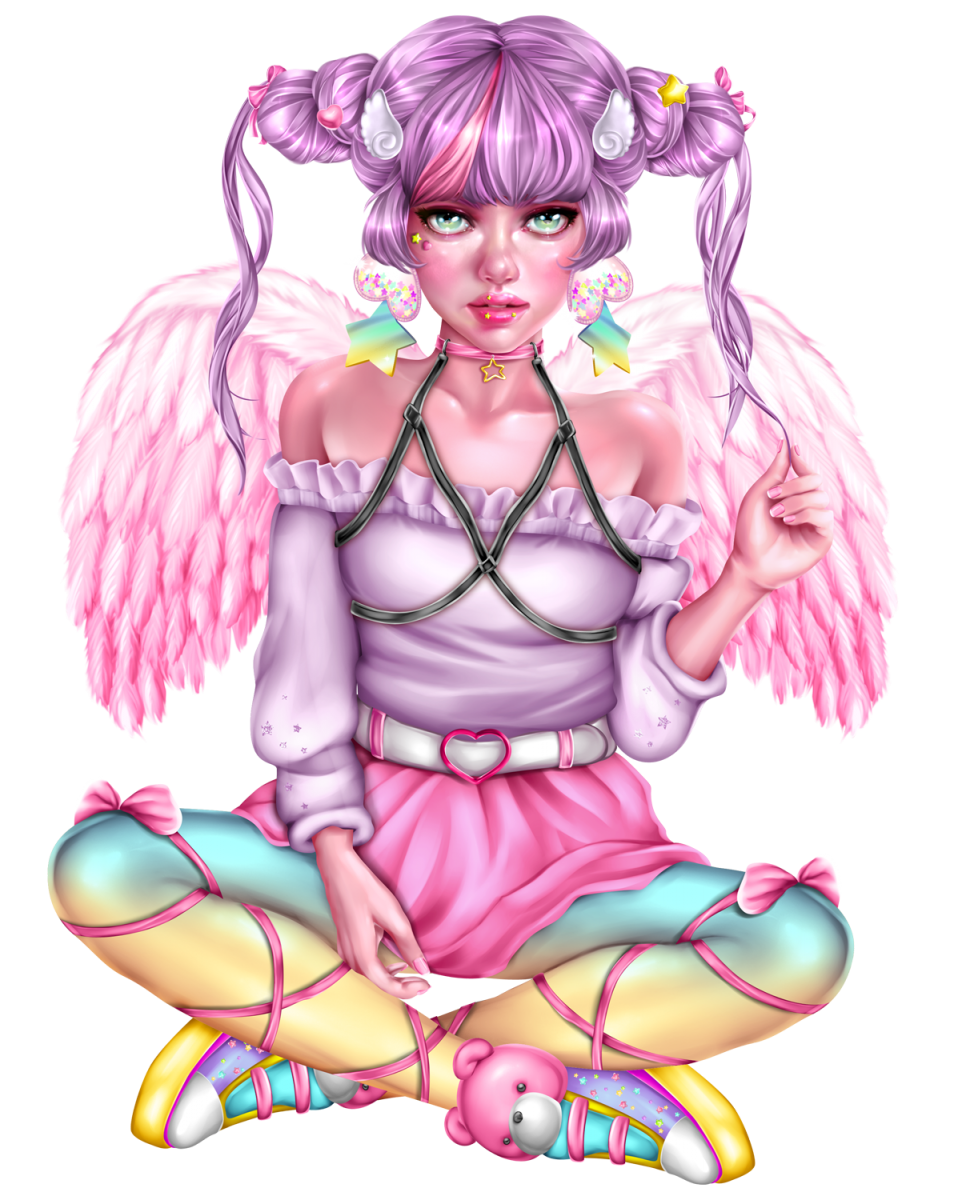 Today's featured artist is LadyMishka!
5 random facts about her:
1. She has alopecia, hypermobility syndrome and depression, but she laughs a lot and loves her life nonetheless.
2. She believes in the power of Mercury Retrograde.
3. She admits having passion for eating. Mishka munches a lot, especially on spicy hot foods.
4. This artist keeps a guinea pig at home. She says it's super cool.
5. The only game she ever plays is CandyCrushJelly.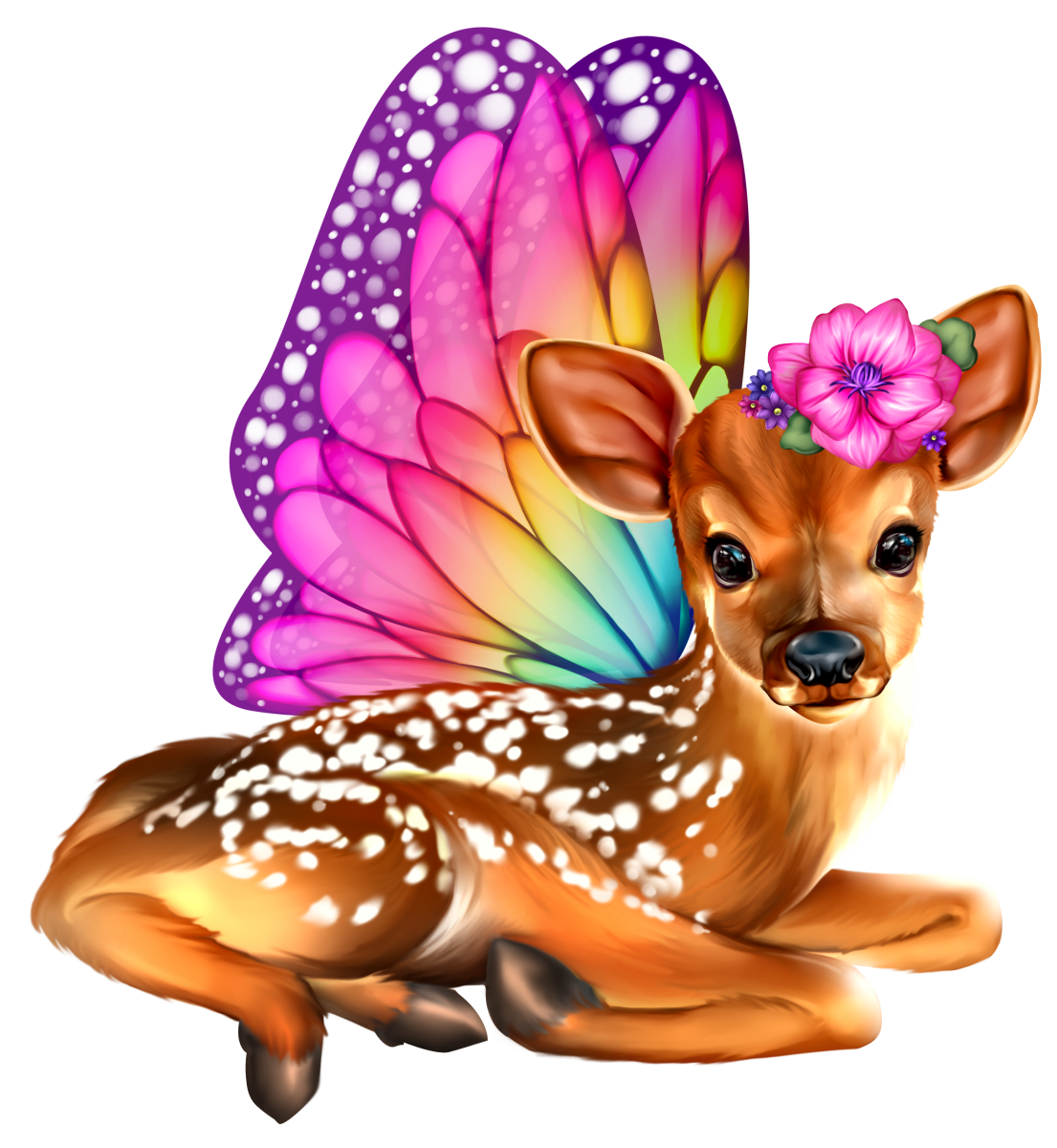 Interviewer (aka Panda): Hello! Our costumers have been asking about you a lot lately. How's your wellbeing and personal life? Is there anything you would like to share with the audience?
LadyMishka: Thanks for asking, I'm doing great! I've been focused on creativity and self-fulfillment. I also quit smoking and it was really hard. Better don't even start!
I: Where were you born and raised? Where do you currently live? Is there a place you would like to move to?
LM: I was born and grew up in Moscow, and I continue living here. I mean the Russia's Moscow, because there's also one in… Idaho, I suppose. By the way, it's really beautiful. I would like to move to Greece or Spain. I like the sea and Mediterranean cuisine, as well asthe high spirituality of the Greeks and the charm of the Spaniards.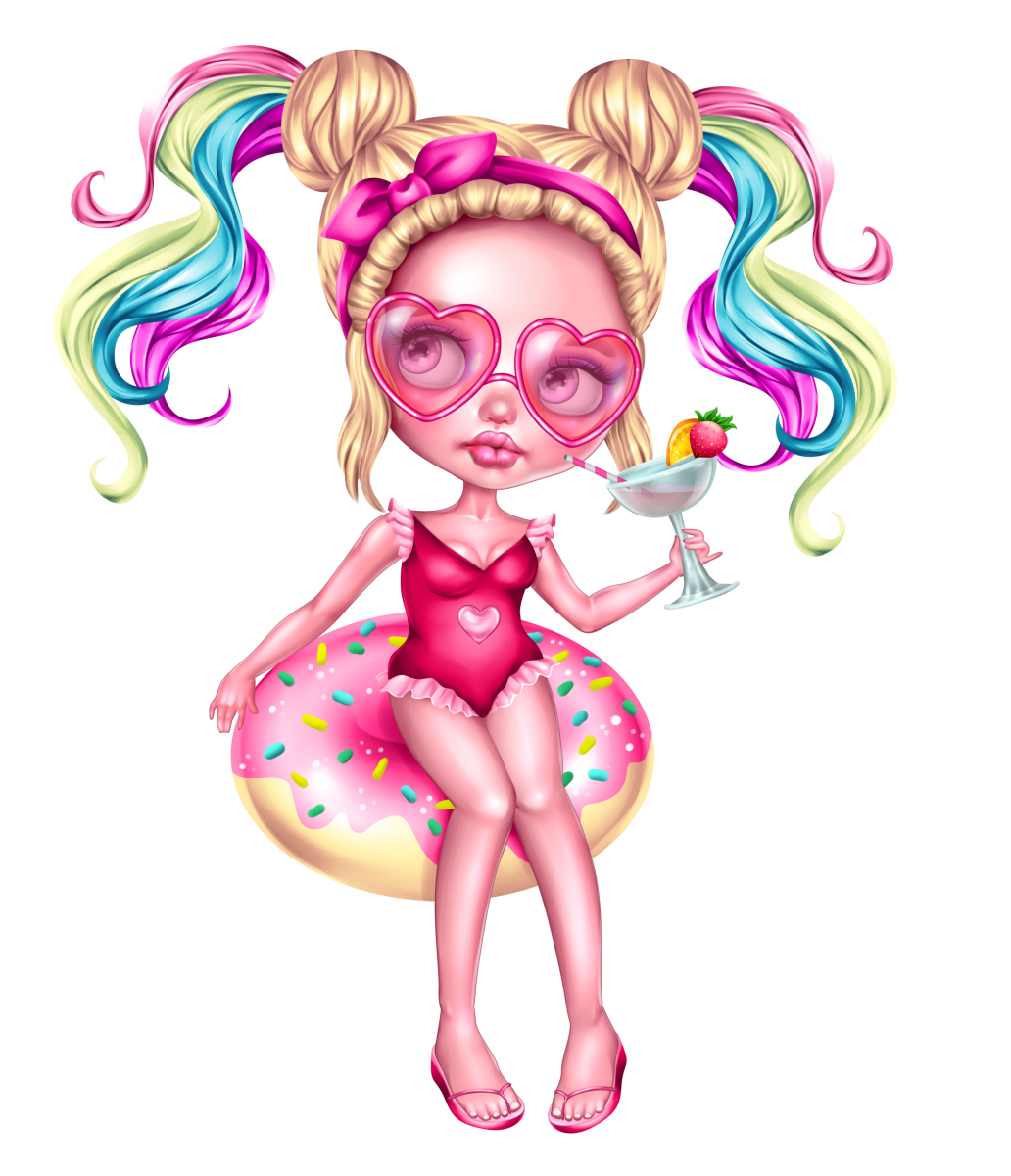 I: How did you get involved into drawing, what was your path as an artist? Did you receive a specialized education or did you come from another field?
LM: I was born and after a while began to draw. I still don't stop. I just paint what I love. Over the years, I have developed the only condition for a successful illustration: if it is drawn with inspiration and desire, it will be 100% successful. Yes, I have a specialized education, I am a costume and props designer. I graduated from college with honors. Then I studied everything on my own.
I: How did you develop your style? The aesthetics of your work is similar to the subcultures of pastel goth, emo, Japanese lolita, decora. How do you feel about them and do they inspire you?
LM: In general, I did not think that I had some kind of my own style, until people began to tell me about it. I still remember the words of Eugene Rzhevskii (I think everyone knows who he is) when he said that there was charisma in my works. It became something like a motto for me. And I became firmly convinced that I had my own style.
The subcultures you listed are absolutely natural for me. I dress like that myself and love them very much. But now, at age 35, my style can be divided into 3 categories: "oldjunk", "witch style" and "very bright".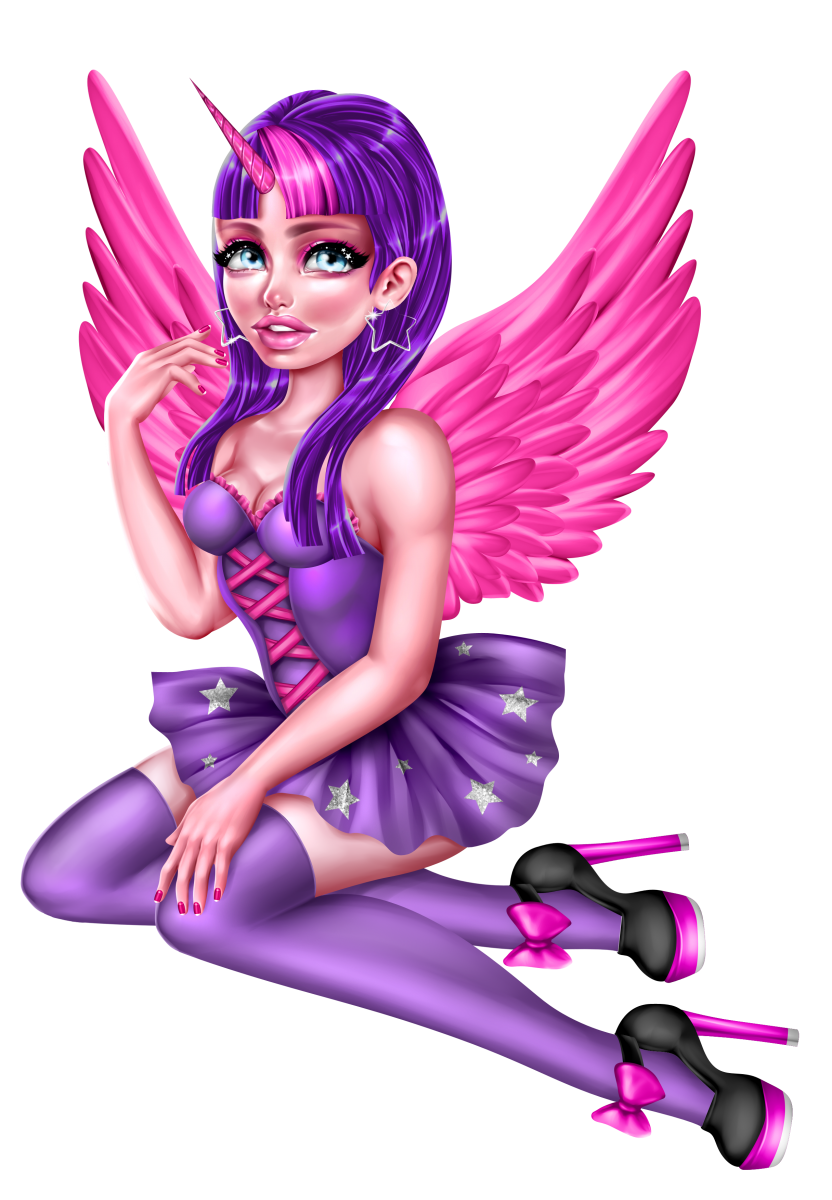 I: Who are your favorite artists and why?
LM: I have no favorite artists. There are illustrations that I like, but I will not name specific artists, since I do not dwell on them.
I: You often draw unicorns with wings – alicorns. Where did this image come from?
LM: Unicorns + wings = the best it can be! I am delighted. In general, I try to add wings (angels or fairies) and antlers (deer or unicorns) almost wherever it is appropriate and ... inappropriate :) Sometimes I do the most rainbow, and sometimes gothic. And I go in these two directions, it all depends on the mood. I am a witch and a fairy at the same time. Maybe I just have a split personality. But it's so cute!
I: What are your favorite cartoons, books and films? What would you recommend our readers? What is your favorite music?
LM: As to cartoons – Robot Chiken (if you can call it a cartoon), SpongeBob, Oggy and the cockroaches, all from Miyazaki, many more anime titles. All books about Sherlock Holmes, Poirot; Alice in Wonderland and Through the Looking Glass, Michell de Montaigne's "Experiments", many of Stephen King and Ryu Murakami. Recently I have started reading Soji Shimada's "Tokyo Zodiac". I don't like music, I prefer silence. As to films ... TV series Sherlock, Zapped, "Dirk Gently's Holistic Agency". As to the programs – "My big fat fabulous life". I would recommend all of them :)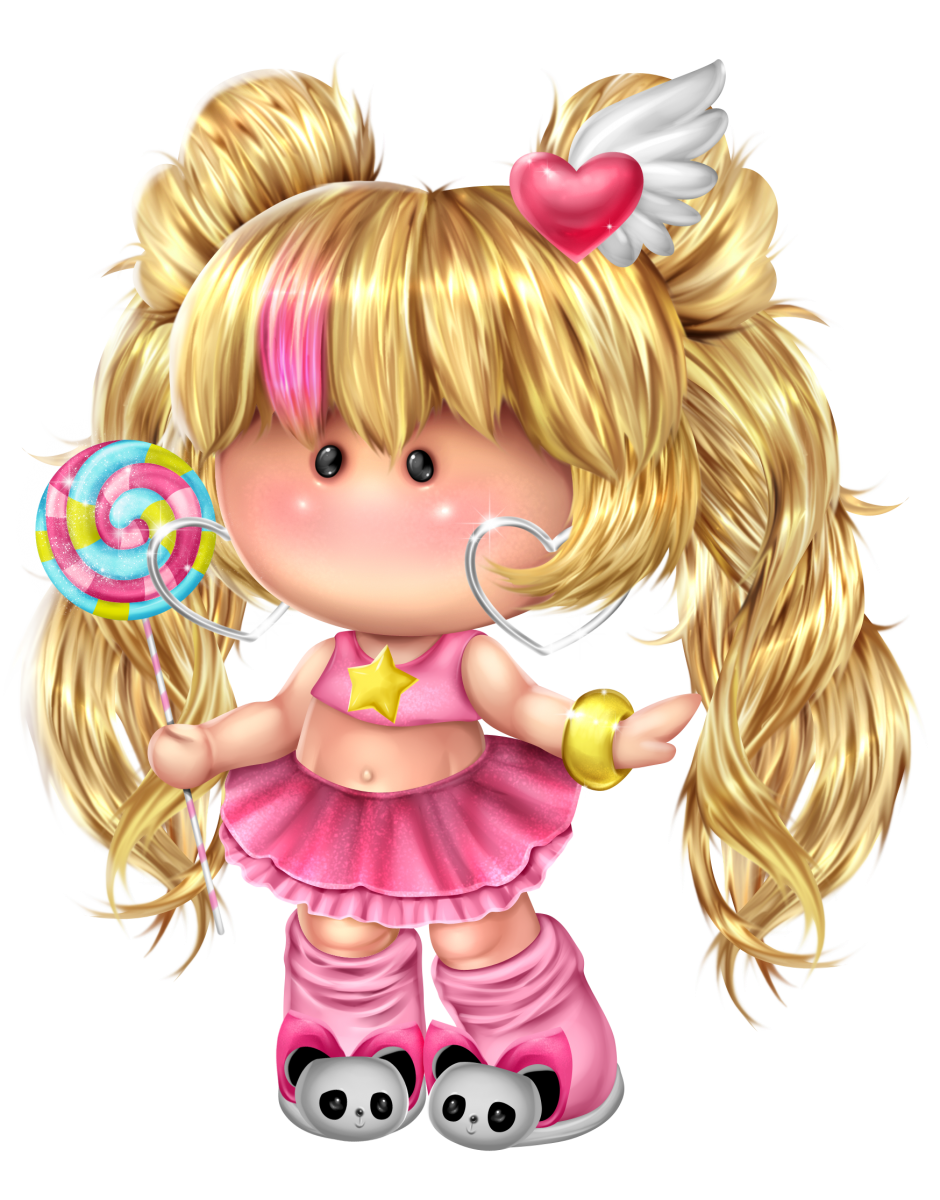 I: What style do you stick to in your clothes?
LM: As I already said, this is either a bum style (old clothes with pellets and drawn knees), or a witch's style (since I am a fan of magic and Wicca), or the style of a crazy unicorn (bright, sparkly, glittery, etc.).
I: What inspires you?
LM: Everything. I'm being serious here. I don't miss anything.
I: What are your creative and personal plans for 2021? Do you have a list of goals?
LM: I have a lot of plans. Majorly they are related to the conquest of marketplaces. One thing is to sell illustrations under tagger licenses, and another to enter the big market. Now I am successful there. Although this is only the beginning of the journey. This year I will devote specifically to marketplaces (macrostocks). I also want to learn how to advertise myself well on the web. In general, all my plans are related to work and creativity. I work a lot. This makes me happy.
I: Is there anything you would like to wish our readers?
LM: I want to wish people to do what they love. Gourmet this life. May they have friends of power, places of power, work of power, and so on.To easily leave everything that takes away strength and health. And to build their lives in a way that allows them to be calm, fulfilled, harmonious and happy. I also want to wish them to have a long life. So that they can do everything they want to try. And to believe in God. I'm not talking about religion. I'm just talking about God.
Interviewed by Panda.