A full guide to the PU license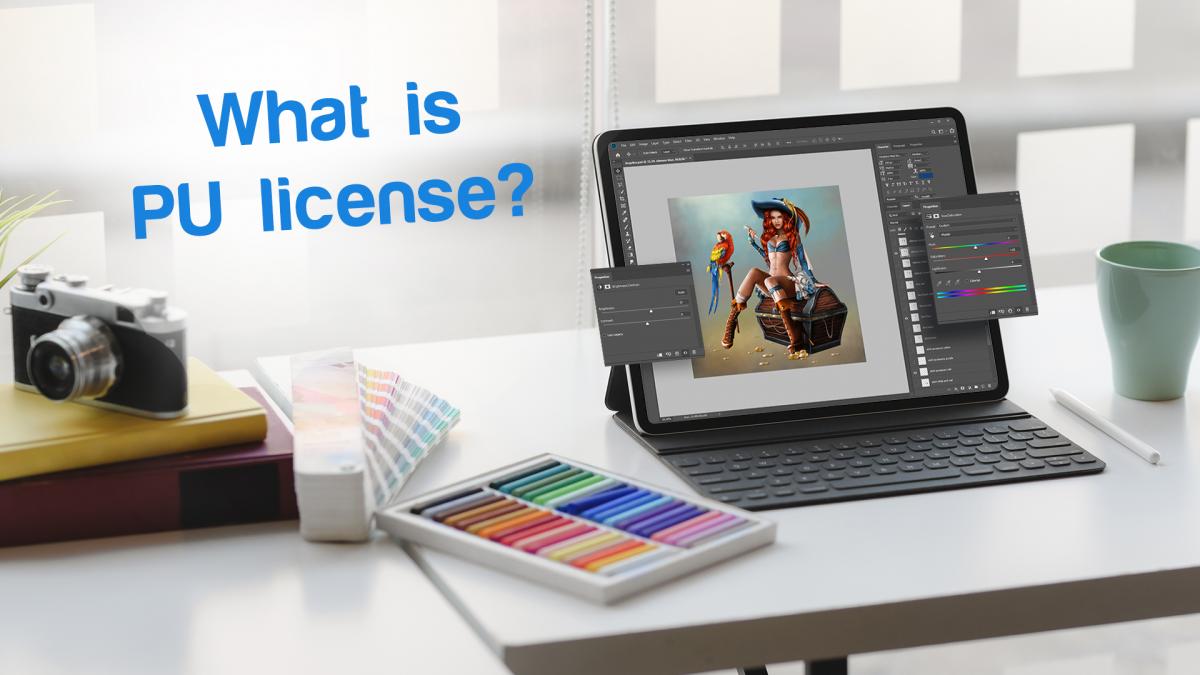 Hey there!
We released a video about Personal use (PU) license the other day. You can watch it on our
YouTube channel
. If you're more of a reader, then this text is for you.
A
PU license
is intended strictly for digital personal use. It's also the cheapest type of license you can get – it usually costs around 1-1,85$. It can be applied both to PSP tubes and scrap kits.
A
PSP tube
is a character drawn originally by artist that can be opened and edited in PaintShop Pro (or other graphic editor, such as Adobe Photoshop).
A
scrap kit
is a set of elements that may be drawn originally or digitally rendered for the purpose of digital design. Scrap kits may contain backgrounds, characters in PNG format, cluster frames, etc.
If you buy a product under this license, you can use it to create an unlimited number of virtual materials that come with no purpose of commercial gain for you, real or potential.
For example, you can use it to:
•
Create digital greeting cards, banners and collages
•
Decorate your personal blog, social media account or a personal non-profit website
•
Showcase your creations in special contests
•
Decorate your digital planner (as one of our customers does, what a creative lady!)
We also allow slightly altering our tubes: recoloring, using close up or a full body version. However, you cannot make any significant changes. For example, you can change a character's skin tone, but not their body shape.
You're also not allowed to barter the product, sell it to a third party or share it in any way.
When using our tubes, it's very important to add proper copyright information. Every tube has an artist behind it and that artist owns the copyrights. Your creations, therefore, must bear the artists' name as shown on our website. Preceded by the copyright symbol, your license and our website address
www.picsfordesign.com
, well visible and easy to read on the final creation. Please note that you may not place a copyright symbol with your name on creation as it's considered derivative work and the artists still owns the copyrights. However, you are totally free to write something like "Tagged by…" on it.
If you want to use our pictures for profit or print them, please, consider purchasing a commercial type of license, such as
CU Basic
,
Extended
or
Unlimited
. You can also request a personal commissioned drawing from an artist of your choice through our website.
Should you have any questions about the personal use license, please ask away through our support email
support@picsfordesign.com
or in comments below. We'll gladly help you.
In case you're a new kid on the block, PU type license is most frequently used for PSP tagging. It's a fun and peculiar hobby somehow similar to digital scrapbooking. PSP taggers use ready-made scrap kits and PSP tubes to create beautiful digital collages in graphic editors (usually PaintShop Pro or Photoshop).