Are you looking for great designs? Try stock illustration!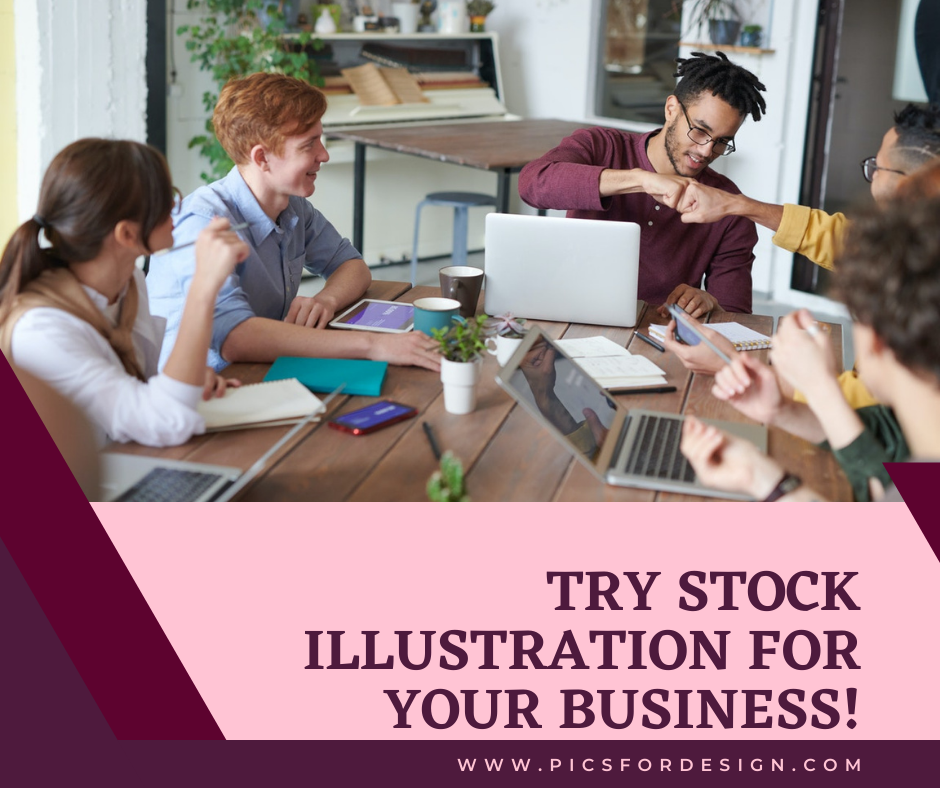 Hey there! Looking for good designs for your products? Are you thinking about a bright and original design for your brand's website and social media?

Try stock illustration! These are images on a specific topic that are sold on marketplaces and can be used as illustrations, advertisements, prints, etc.
Usually stock illustration is vector, but our website offers high quality raster illustration. It's used both in the digital realm and for the physical merchandise. Based on it, you can create banners, PDF documents, website design, flyers, stationery, tableware, packaging, makeup palettes, shampoo bottles, dog food cans, children's backpacks, wall murals – anything your heart desires.

What are the benefits of stock illustration from Picsfordesign.com?
The quality is guaranteed. You see what you buy, the product always meets your expectations. When ordering an individual illustration from an artist, you can get unpredictable results.
Wide choose. Our site offers more than 30 thousand images.
Quick shopping. Thanks to search filters, you can find the desired image in a few minutes.
Reasonable prices. Our illustrations are much cheaper than custom drawings.
Feedback and help. The site has technical support, you can contact support@picsfordesign.com for any questions. You can also get a personal manager who will search for illustrations for your request, order the pictures you need from artists or offer an individual discount.
A reputation that has stood the test of time. Last year our site celebrated its 11th birthday. We have been on the market for so many years because customers trust us and are satisfied with our products.