Designing a pillowcase (feat. Kajenna)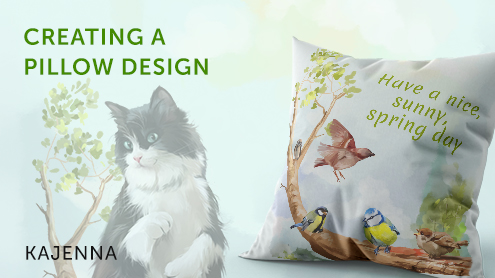 Hey there! It's March, the spring is finally here. Let's cheer up a little bit and watch animals and plants awakening from winter sleep. In this tutorial we will show you how to design a sophisticated pillow case for interior decoration.
Our website offers more than 30 000 of high quality stock illustrations for personal or commercial use. Commercial type licenses allow you to use these pictures to create products for sale and/or decorate your brand's website, banners, social media, newsletter and etc.