Design for Soul SALE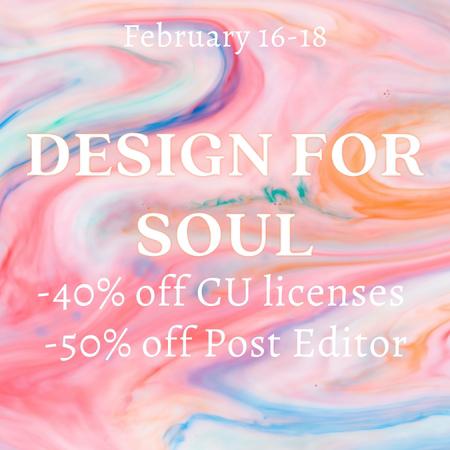 Design for Soul: you do not need to be a design wiz to create somethign beautiful!
Enjoy our Post Editor with a wonderful discount to create poastcard masterpieces and send your love.
And also, get a superb discount on the best items' commercial licenses for digital or physical creations that will make people gasp.
Enjoy while it lasts!