30% OFF SALE: Exclusive Club and All Tubes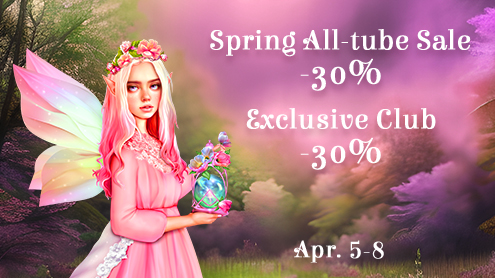 Welcome to another sale of ours! Within this one you are in for an enticing 30% off on all tubes (in categories PSP tubes, Poser Tubes, and Start) AND Exclusive club memberships. Use this opportunity to empty your wishlist and fill your cart!
We got plenty of new promising artists in the START categpory. so be sure to check out that one if you don't do it already.
Happy shopping!
Yours,
PicsForDesign.com