Interview with our talented artist LadySky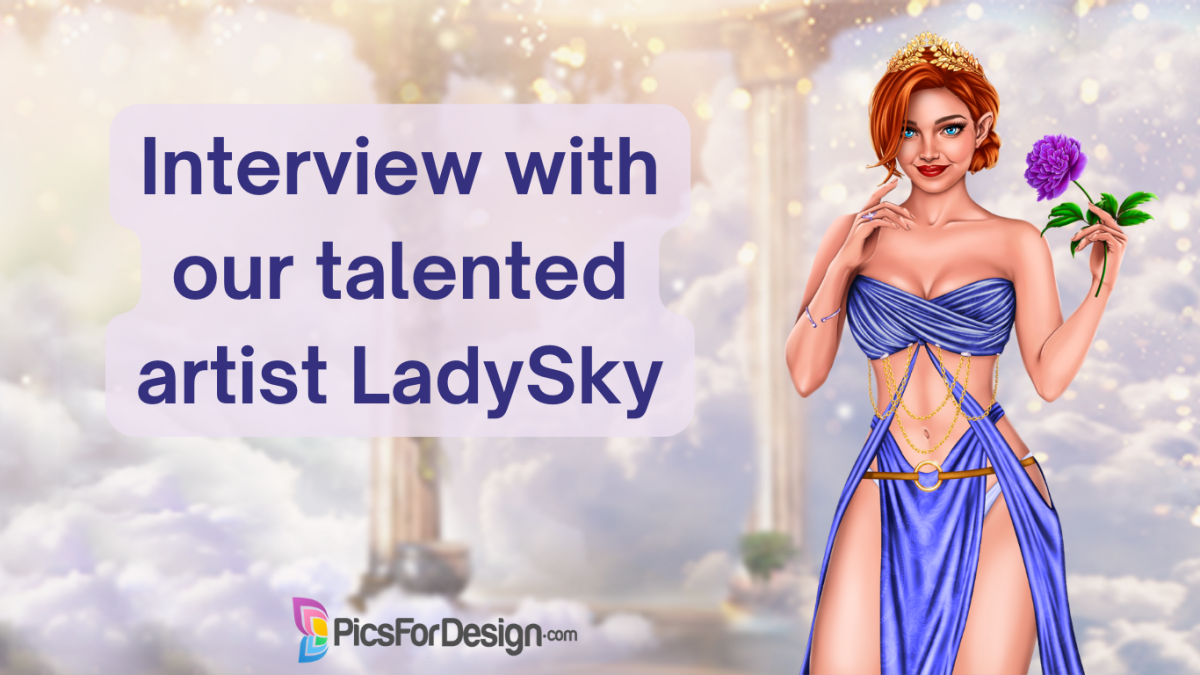 We are pleased to present a fascinating interview with the artist LadySky, who has recently embarked on her journey on our website but has already garnered a multitude of fans. With her talent for creating exactly what our beloved customers want to see, she is quickly making a name for herself!
- Tell me a little about yourself: Where do you live, at what age did you start drawing and why, how did you specifically find out about Tubi and taggers?
LadySky: "Hello everyone! I live in Russia, and I started drawing at a very young age. I developed my skills independently, and I loved being able to translate my thoughts onto paper and create what I envisioned. After finishing school, I decided to pursue a career as an artist and actively searched for ways to earn a living through my art. That's when I came across an intriguing post on Instagram featuring a girl drawing various outfits for female characters (I've always been interested in clothing, dresses, and such). I reached out to her and immediately learned about your platform."
- Write a few interesting facts about yourself: pets, favorite books, and a cherished dream.
LadySky: "I don't have any pets, unfortunately, as I am allergic to them. I love reading and collecting book series. Surprisingly, my favorite book is probably the well-known "Pride and Prejudice" by Jane Austen. However, most of the books on my shelf are horror and fantasy genres. I've put romance novels aside because reading them doesn't bring me joy; instead, it tends to lead to criticism of the characters. I have a dream of opening a dress shop as I enjoy bead embroidery, and creating clothing designs is something I find very intriguing."
- Tell me about the first artwork you sold.
LadySky: "The first artwork I sold was a traditional wedding portrait of a friend! If we consider digital art, then it would be my digital painting of a character named Anna. I spent three months working on it, and at that time, I was not very skilled in digital art and made many mistakes. However, I'm glad that my clients liked it!"
Let's talk about the existing characters I have created. Here's a brief description of each:
- Annie - The concept of this character came to me by chance after watching a movie. During the summer, I was thinking about a summer-themed character on an island, but I also wanted to add a touch of magic and created a fairy-like character. The bee-themed character gained popularity and became one of my favorites as it is associated with the blooming period of May.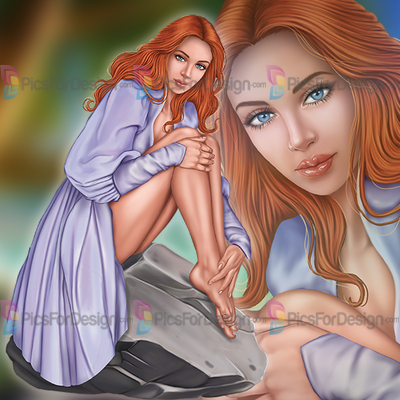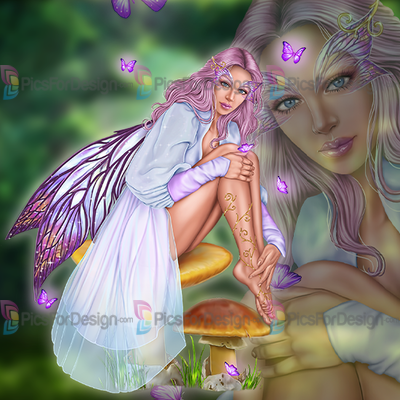 "Annie" "Annie fairy"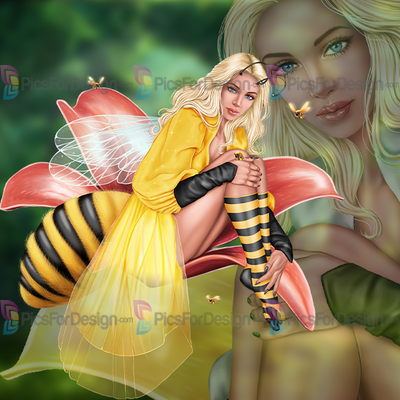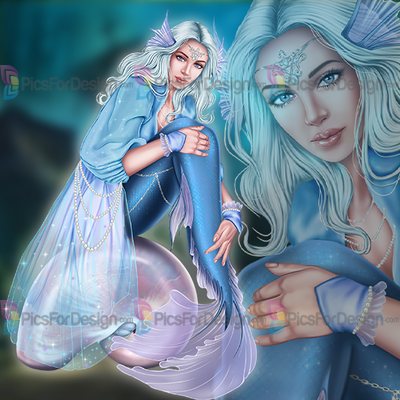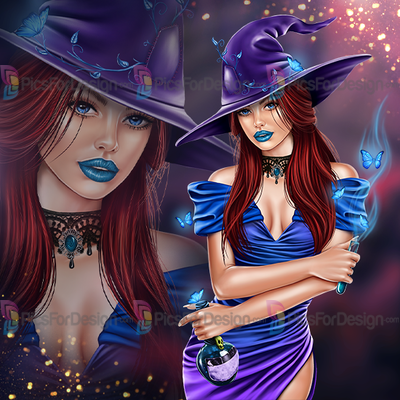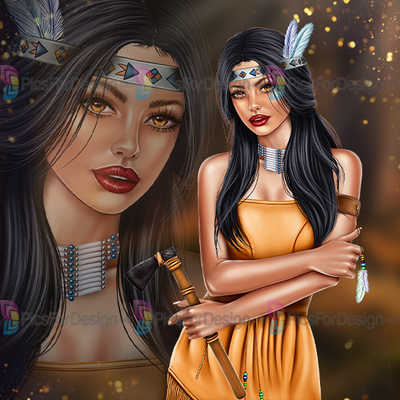 - Samantha - The idea of a character representing both Little Red Riding Hood and the Wolf seemed intriguing to me. I also thought that a forest nymph character would suit her well.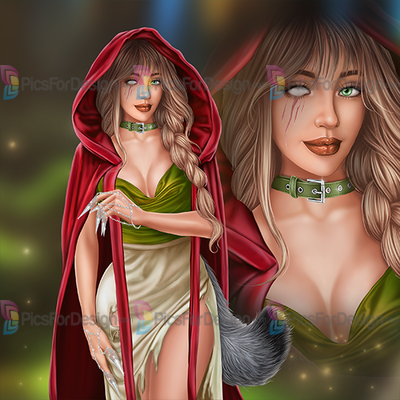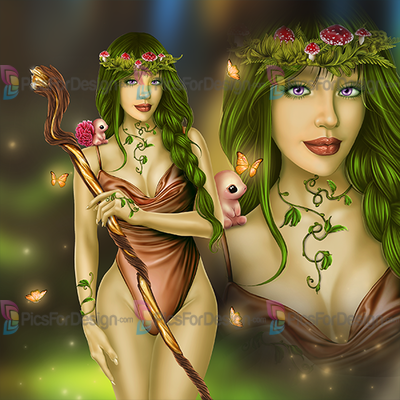 "Samantha"
- Nola - She is a witch and a fairy, and she also portrays Ariel after her transformation. The ideas for these characters came to me after much contemplation, but the decision to draw them came naturally when I completed their faces. The character concepts immediately surfaced upon seeing their personalities.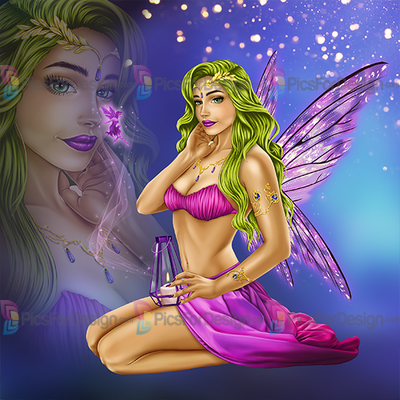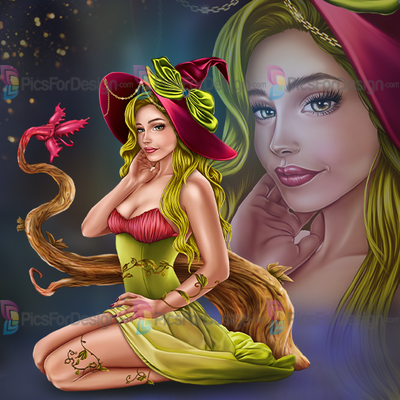 "Nola Fairy" "Nola"
- Evelyn - I believe each girl character's concept was inspired by romantic movies. There's the wedding frenzy, Tinker Bell, and Hercules. The idea of drawing a demon with clocks came spontaneously; I didn't expect to be inspired to create a demon character after reading a book.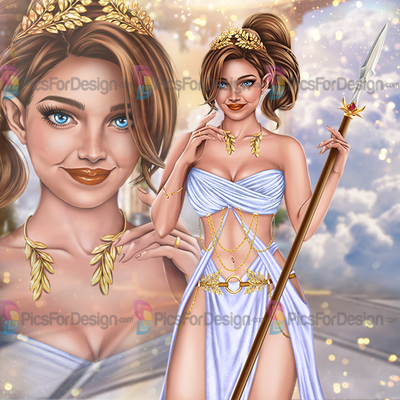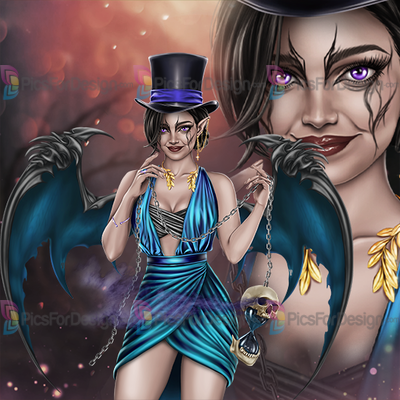 "Evelyn" "Evelyn magical"
- Kristi - A lively and spirited girl who takes the form of a white and sexy rabbit and Harley Quinn. After contemplating the idea that the white rabbit, always in a hurry, could become a girl, I decided to draw it. As for Harley Quinn, I can't say for sure. The pom-poms on the hat inspired me to create a clown-like collar, and the Harley Quinn character emerged along with them.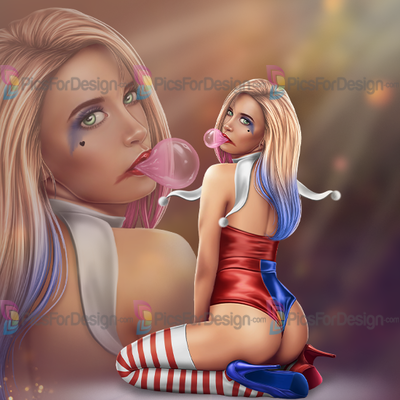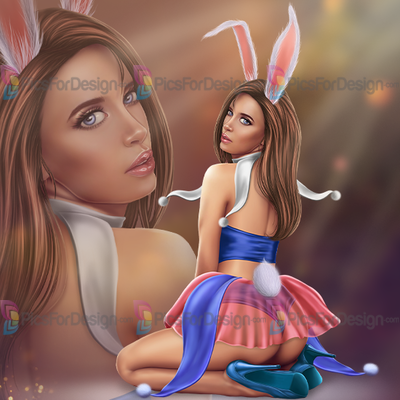 "Kristi"
- Elizabeth - Inspired by a photo of a horned girl wandering through the woods on Pinterest, I thought, what if she was a girl escaping from ghosts? Or perhaps the demonic mistress of a castle? Vampire? The character concepts came to me instantly, and I began drawing without hesitation.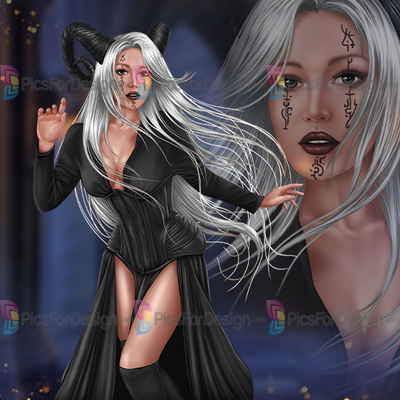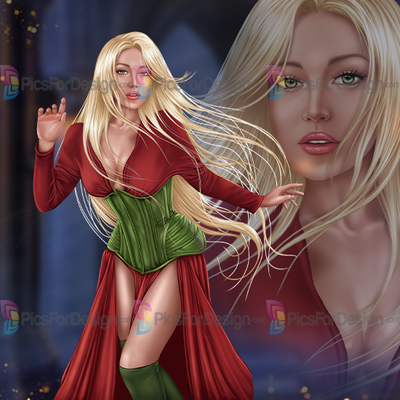 - Olivia - the ladybug girl... I don't know, I was so inspired by the bee character that I thought creating a ladybug would be a great idea. I also came across flower-shaped hats online, which seemed amusing, and I thought, why not create a rose hat for Olivia so she can become a flower girl :)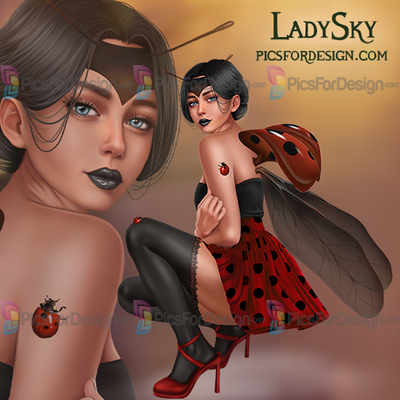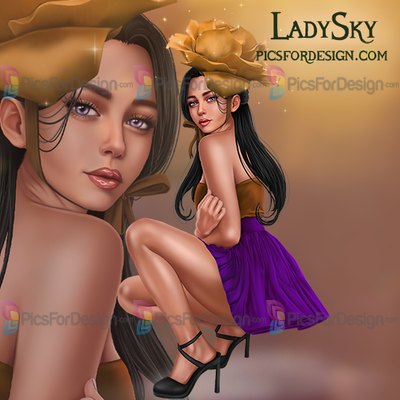 "Olivia"
- Dora - After extensive adventures in search of inspiration, I repeatedly find myself drawn to photoshoots. I was captivated by a girl in overalls, and I decided to create a similar character. I drew her about three weeks ago while tending to my garden and transplanting seedlings. That's why the girl's ponytail is undone, symbolizing that you don't pay much attention to your hairstyle when you're busy with work. Similar to the story in my post, after a long day's work, she escapes into a magical world, in this case, Wonderland. Just like me, after a long and diligent day, I enjoy drifting off to sleep and immersing myself in a world of dreams.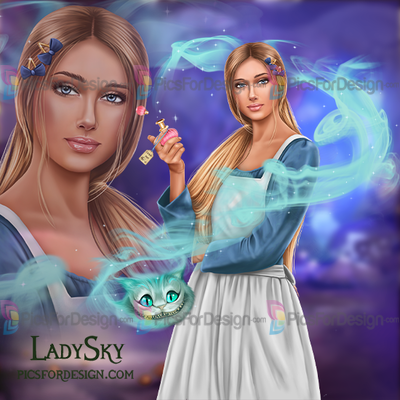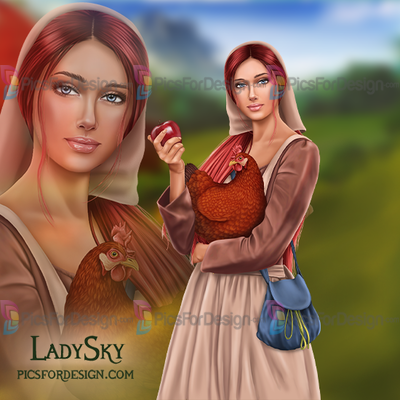 As for prepaid characters, I wasn't sure about creating them at first, doubting myself. However, late-night ideas flooded my mind and pushed me to create them. A glamorous girl, a swinging elf—these seemed out of the ordinary, and I decided to share these creations with my clients. There are also other ideas, like witches and she-demons, but my friend suggested he would like to collect a series of interconnected girls, which inspired me with countless ideas. At the moment, I have found an idea for a new creation, and I believe I will soon gather all my strength to bring the series to life.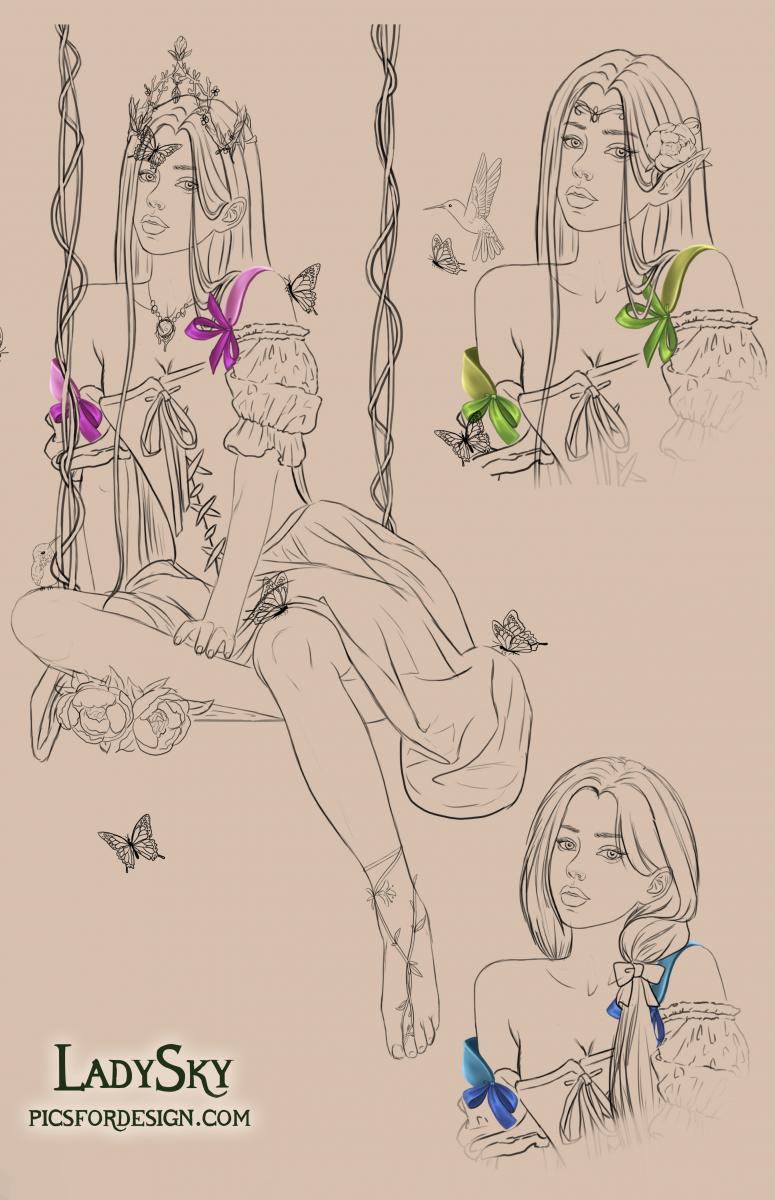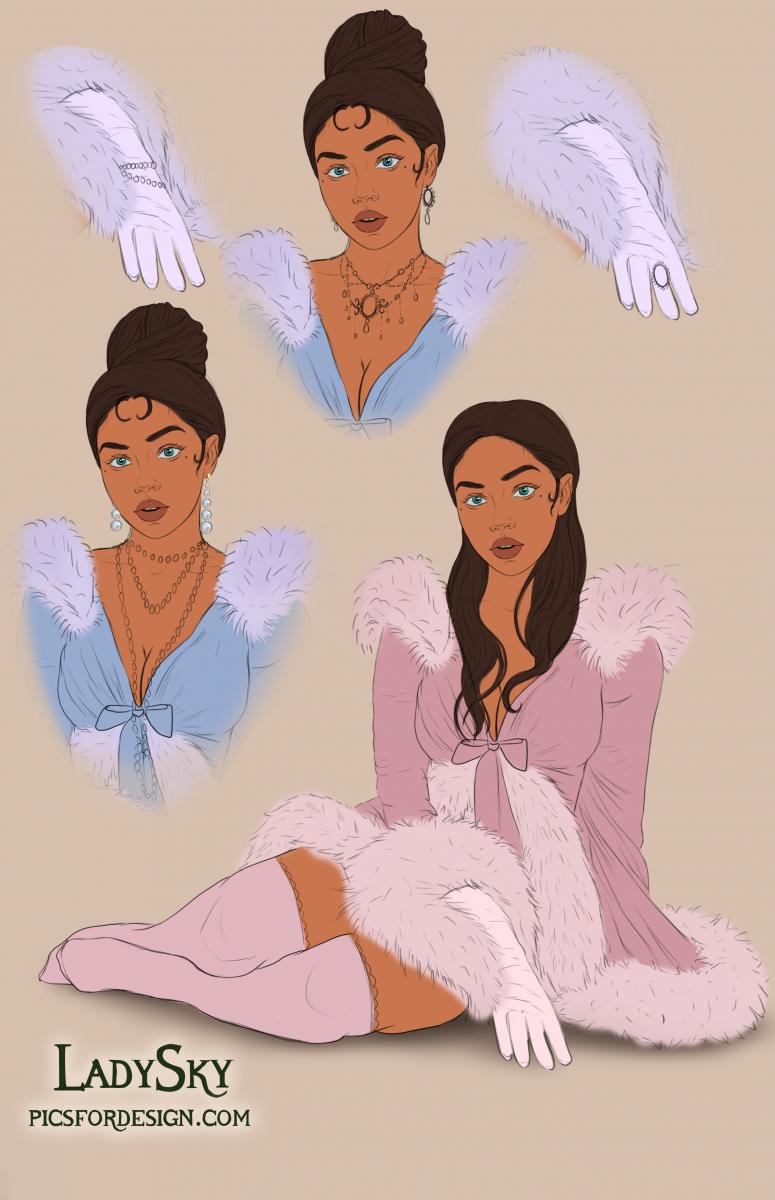 Also, pay attention to these adorable animals that we have in our catalog from LadySky.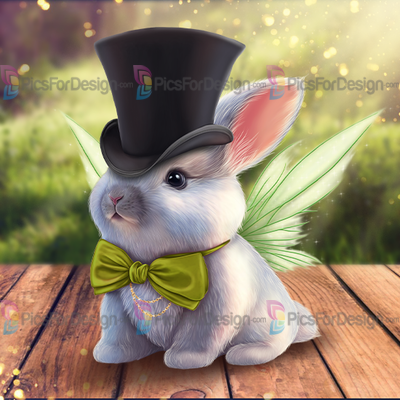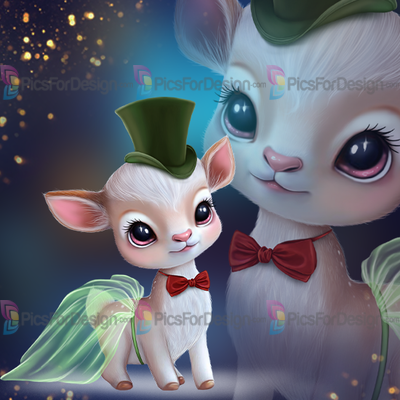 In the Scrap Kits catalog, you can find this tropical set by LadySky.