license number

We are giving you the possibility to get up to three licenses for one account!
If you want to have a few licenses yourself or let your family members use the pictures you purchased from your account, you can just access your account and generate those licenses!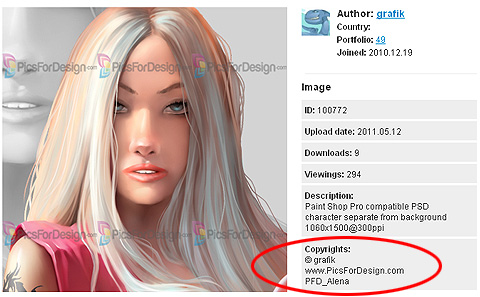 You can see the text "Сopyrights" to the right of an image preview. It includes all the required information you must indicate when using PFD pictures, such as the artist's name, the website and your license number.