We are 5!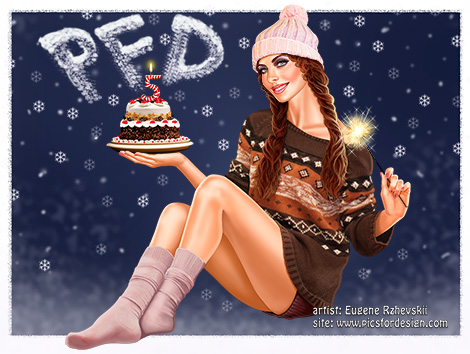 Celebrating our 5th very happy birthday with you!
On December 19th we are celebrating our 5th birthday. As time goes by, we look back and feel joy: so much has been done, but there is a lot to do to become even better. Every time we come up with new features and improvements, we are happy to be getting your positive feedback: it tells us we are headed in the right direction. Many of our features, in fact, appear following your ideas and suggestions, which is an integral part of any store's work.
If we aren't yet, we intend to become your favorite PSP store over the next year, because there is nothing wrong with being ambitious. If we already are, then we intend to make you very excited to be our customer, our loyal friend, our supporter, by offering our artists' wonderful creations and coming up with new ways to inspire.
As a thank you for being with us throughout this time (or joining somewhere along the way) we give you a free bonus tube that you can download anytime from our catalogue.
Truly yours,
PicsForDesign Team