February gift for loyal customers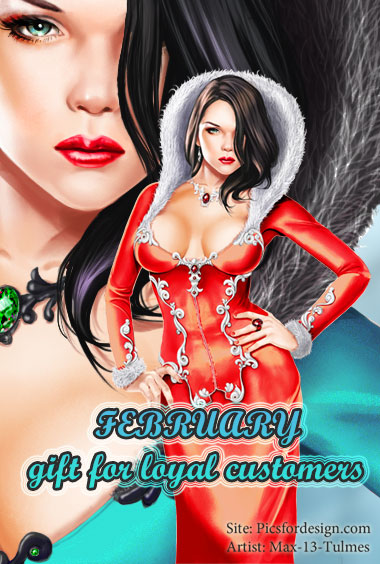 Here is our gorgeous Winter Queen to see off the majestic season of snowflakes, blizzards and ice. She may look cold, but she's warm and kind inside, ready to dazzle you once she's truly yours (available from your PFD account on March 1st :) ). The bonus tube will be available to all our loyal customers.
* A loyal customer is the one that purchased at least 3 images from the catalogue (you can purchase for yourself or as gifts to your friends) in the period from February 1st, 2013, 00.01 GMT + 1 to February 28th, 2013; 23.59 GMT + 1.
PLEASE NOTE!!! Prepaid Projects, exclusives, bonuses and gifts you received from your friends or forums do not count.