October gift for loyal customers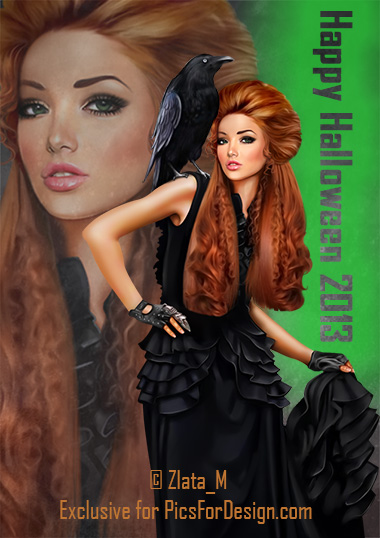 Halloween is so soon, it's time to start carving that pumpkin and apply finishing touches to your costumes! This year we have a wonderful mysterious Halloween girl for all our loyal customers.

PLEASE NOTE! Exciting, exciting, this year it will become available on the 29th for you to have time to create something spooky and beautiful.
* A loyal customer is the one that purchased at least 3 images from the catalogue (you can purchase for yourself or as a gift to your friend) in the period from October 1st, 2013, 00.01 GMT + 1 to October 29th, 2013; 23.59 GMT + 1.