Fairy Gifts by Misticheskaya!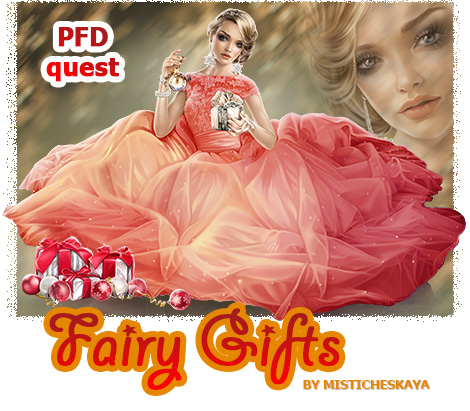 Our dear customers, thank you for your endless patience and understanding! We are back and restoration work is nearly finished. If you notice any irregularities, please contact us by our usual support e-mail and we will look into it as fast as humanly possible.
To make up for this unfortunate situation, we are offering an amazingly easy QUEST + a DISCOUNT!
The quest - Spend 1 dollar on any PFD products from the catalogue (tubes, kits or posers) and get a beautiful picture by Misticheskaya!
The discount - everything is 15% off!
The discount code is FairyGifts15
Please make sure you click "recalculate" and observe the price change before proceeding to check out! The offer is on starting right now up until December 12th, 23.59 our server time. The counter is on the main page to show when the promotion will run out.
Also, per your request, the exclusive club will be extended by 2 days to make up for the time lost.
Thank you for being with us and your support!
Your truly,
PFD Team