PFD's contest for artists and animators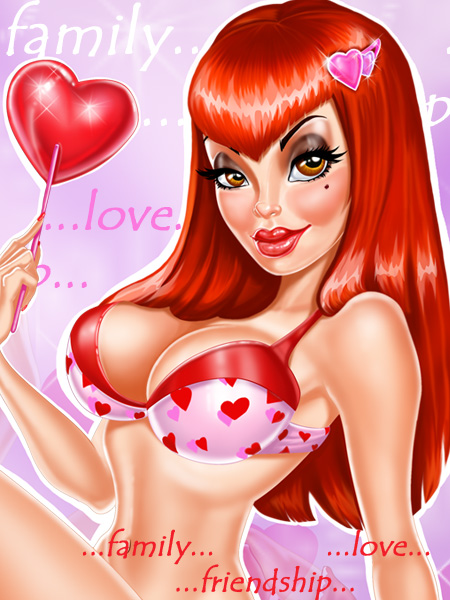 Hi everyone! Hope you had a great time during your Xmas holidays and are determined to do everything for this year to be creative, successful and happy. We also quite enjoyed our holidays but at the same time never stopped planning and exchanging new ideas, coming to miss the creative work of our favorite taggers.
PFD is glad to announce the first contest for the year 2012, and the topic is represented by most eternal values for us all - family, friendship, love.
You can go ahead and create your wonderful tags, either animated or not, dedicated to those values, sending them in for us to enjoy and judge. How you interpret this topic in your creative tags is completely up to you. The most important thing is for your tag to illustrate one of the three or all three of the values mentioned - family, friendship, love.
Your most creative ideas will be generously rewarded.
The deadline for sending your tags is February 10th, 2012.
You can send your tags to tags@picsfordesign.com indicating in the topic field:
Contest: family, friendship, love. The number of tags you can send in is unlimited, so you can send more to increase your chances. Only one tag from all the ones you send will be eligible for a prize.
(!) You can submit tags made with regular tubes, exclusive tubes or tubes from prepaid projects. No free tubes can be used for them.
Prize list:
1) Invite to PFD's creative team (only animated tags eligible)
2) 3-month subscription to PFD's Exclusive Club
3) 1-month subscription to PFD's Exclusive Club
4) 3 tubes of your choice from PFD catalogue
5) 1 tube of your choice from PFD catalogue
6) 3 free PFD credits
6) 1 free PFD credit
7) an exclusive picture from one of artists with PFD as a gift (will be given to all the participants once the contest is over)