PFD artists will comment on taggers' works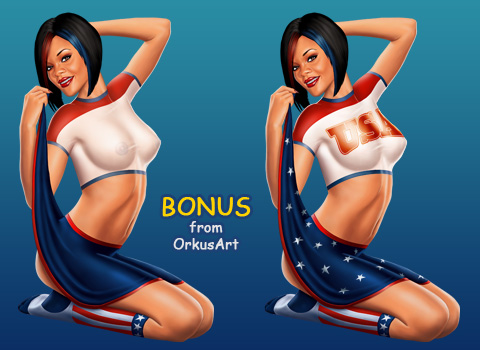 As most of you are aware, our store has its own magazine for taggers. The next issue that will become available on March 21 will have a whole section dedicated to tags our artists liked best. The artists will choose the tags they like best by voting and commenting on them. All those tags along with the comments will be featured in the March issue of the magazine
The only people voting will be our artists, not other taggers of PFD administration. That way, the process of selecting best tags will be fair and transparent, and you will get a chance to get some feedback from our artists.
How you can get your tag voted for:
1) Send us your tag until March 19 in JPG or PNG format, the largest resolution in which it was drawn originally
2) Indicate the name of the tag you came up with
3) Indicate the name of the musical piece you listened to when creating the tag or what you can associate it with
4) Indicate your name and nickname
5) Indicate your PFD account login name
Every tagger can send an unlimited number of tags for voting.
Please send letters with tags to e-mail support@picsfordesign.com. Make sure to indicate "tags for magazine" in the topic of your letter.
There are just two conditions:
1) You must use only PFD tubes for the tag
2) Only tubes that appeared at PFD in the year 2011 can be used to create the tag.
Therefore, tags created from pictures added in 2010 will not appear in the magazine.
You can view the upload date for every picture on the tube page on the right of the preview. For instance, image http://picsfordesign.com/en/catalogue/id_100402_cyberpunk_girl_psp.pix was added to the catalogue on February 19 2011 (Upload date: 2011.02.19.)
Everyone who sends their tags before March 19 will get a new unique picture from OrkusArt that will not be selling at the store.